Every new student gets full free access to Theory Test Pro
Practice multiple choice and hazard perception tests
Theory Test Pro has everything you need to pass first time. You can practice multiple choice questions by topic, hazard perception tests with feedback, or alternatively revise the highway code. When you're ready, you can put all of this together and see how you fare with our mock test.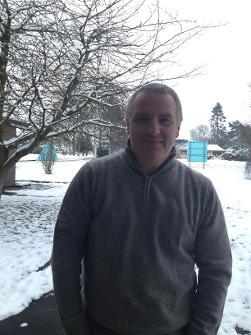 Hi I'm Dave and thanks for looking at my website.
I am a fully qualified Driving Instructor and I live in Tettenhall.
I have my own style of coaching, which is very relaxed putting you at ease from the very start and making your lessons enjoyable and fun. Your safety is also my number one priority so you can feel safe and secure in the car and concentrate on the lesson in hand.
I understand and appreciate that your initial lesson may be daunting and some students can be apprehensive, therefore I am happy to come and see you before your first lesson so we can both introduce ourselves - on experience this this then breaks the ice and creates a relaxed environment.
Please contact me by clicking Here or text Lessons with your name and area you live to 07895 112846 and I will get back to you asap.
Choose Hillmanswheelz for your driving lessons
Free use of theory test pro software.

Free course handouts - learn faster by learning between lessons.

Free, flexible pick up and drop off in and around the areas covered

*NO CAR SHARING*. Dedicated one-to-one tuition. You will never share with anyone

Discounts for block bookings

Dual controlled, air conditioned car for your comfort and safety
Feeling anxious when it comes to learning how to drive can be somewhat depressing, but did you know many learners go through the same as you ?
What i am going to support you with is getting you to feel comfortable and making you realise that you can do it and achieve your goal.
Beginner Driving Lesson.
You are on the verge of changing your life forever by getting your driving licence, and the most important lessons are not at the end near the driving test, it's right now! I will help you to create good driving habits and it's these habits which are going to help you become a natural driver making your test much easier.
On your first driving lesson you will be driving from the start but from the safety of a car park so you can get to know how the car works, get used to moving off and stopping, get used to steering, all stress free without the hassle of other road users.
Previous Driving Lessons.
So you have already started to learn to drive and you are thinking of passing your driving test. Our special course for people like you who have already developed skills will help you save time and money because we will not put you on a beginners course, in fact we will use the knowledge you have as a platform for passing your driving test.
Pass Plus
If you have passed your test recently and would like to gain experience on motorways and brush up on other areas then this is for you. It can also save you up to 15% off your car insurance. Some councils may pay up to 50% of the costs towards the course. Please click here for an overview.
Call Dave On 07895 112846
Or Click Here to Email me
HillmansWheelz - David Hillman 9 Thirlmere Road Tettenhall Wolverhampton WV6 9DQ 07895 112846