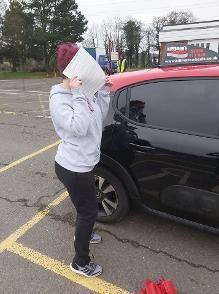 Clo Minshall
Thanks so much Dave, Always had a laugh on lessons which made me so calm. Thanks again.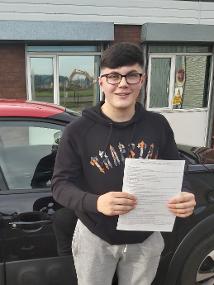 Adam Galyas
Dave has been a top driving instructor, his teaching style is great and the way Dave explains things makes it easy to pick up. I always felt completely comfortable and confident, when driving, as Dave was always patient and helpful with any mistakes I made. I would highly recommend Dave to anyone. He's a great guy, really funny which makes the lessons fun too! Thanks for all the help, Dave.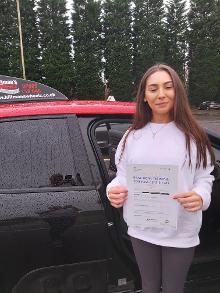 Chenae Marshall
Awesome drive today Chenae just 1 minor grrrr lol. All the best honey be safe out there xxx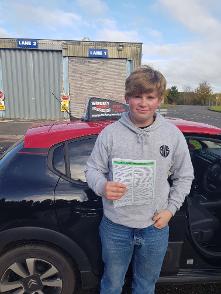 Issac Powers
Dave has been nothing but helpful from day one of my driving lessons , he's always been funny and always believes in me to drive to the best of my ability , he's good at noticing where I need to improve and how to do so , when I failed my first test he made sure he took me over what I needed to do to pass , I would highly recommend Dave as an instructor , all round great guy , thanks for all the incredible help Dave , best wishes !!!!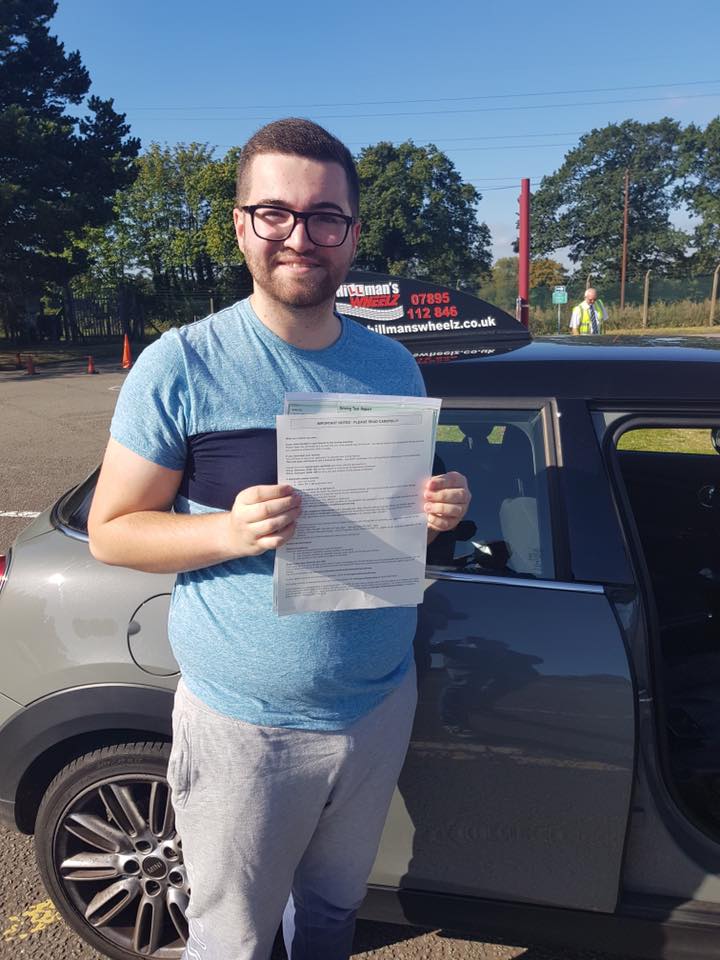 Lucas Page
Awesome drive today Lucas you nailed it only 3 minors. Well done mate and all the best.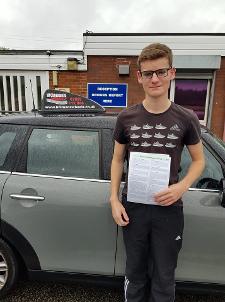 Owain Morris
Top drive today Owain excellent drive. Keep Safe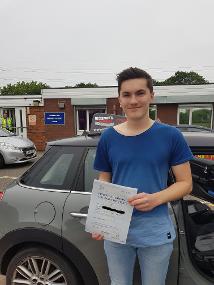 Steffan Galyas
Driving was always a confidence thing for me and Dave's lessons helped boost my confidence tenfold. He explains things thoroughly whilst being extremely patient with any mistakes I made. He's a great guy and always easy to talk to. Thanks Dave for making my driving lessons so enjoyable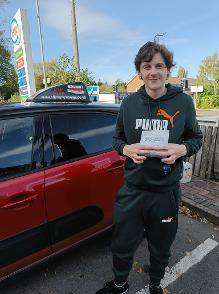 Kieran Martin
It was apparent from day one I wasn't going to be a natural driver. My flaws had flaws but with Dave's excellent guidance and calm nature he gave me the confidence to believe in myself and overcome my anxiety. I couldn't recommend a nicer, patient and more understanding instructor.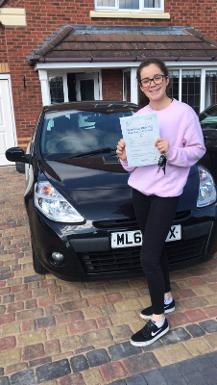 Nina Kilkenny
Awesome 1st time pass today just 2 minors. Awesome drive Nina well done.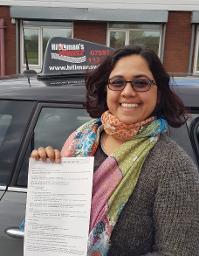 Nadia
I never thought I would need to drive when I lived in London but moving to Shropshire meant that I had to learn late in life. Driving did not come naturally to me and I was nervous.
I am glad that I found Dave. He is patient and is an excellent instructor. He kept calm even if he had to explain the same thing to me a hundred times
Dave increased my confidence and I honestly could not have wished for a better instructor.
Thank you so much for all your patience, I would not have passed without you!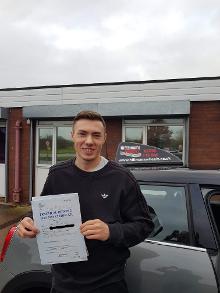 Adrian Davies
"Great driving instructor, easy to talk to and helps you out with anything your unsure about. Cheers for passing me first time."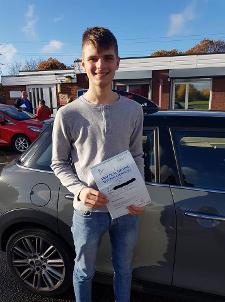 Joseph Hull
Dave has been teaching me how to drive for just under a year. He is funny, patient and most of all a great instructor. He built up my confidence by teaching me the best ways to drive and through giving me all the tools i needed to pass my test first time. I would recommend him to anyone wanting to learn how to drive. Thanks for getting me there.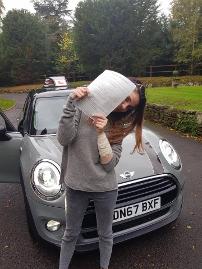 Ozzy Mollamehmetoglu
It might sound dramatic but I was almost traumatised by my first instructor and thought I would never be able to be a driver ever in my life. That was right before I met Dave. When I first sat behind the wheel of the beautiful Mini, I was shaking with anxiety. He assured me that I could do it. Although I didn't believe him that day, here I'm staring at my driving licence with pride. He is calm, extremely patient and knows how to communicate with his students. It is no exaggeration to say that his way of teaching could be a brilliant case study. From not being able to adjust a mirror to parallel parking like master driver! All thanks to Dave!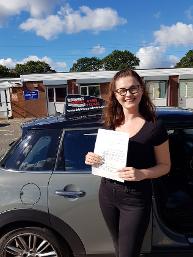 Hannah Mulqueen
I've had the best time learning to drive with Dave! From stalling 8 times in an hour to having the best lesson, I've always felt right at ease! Pretty sure we've put the world to rights many times and it's made me so comfortable while learning to drive! Thank you for everything!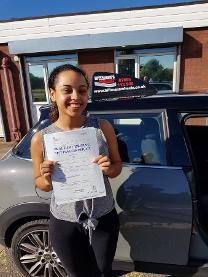 Faye Campbell
I've had a great time learning how to drive with Dave! Lessons with Dave just felt like a drive with your mate once a week! Really helpful guy that doesn't make you feel any pressure, has amazing patience and you are always guaranteed a bit of a laugh. I would 100% recommend him to anybody looking for a driving instructor! Thank you for helping me pass... FINALLY!!!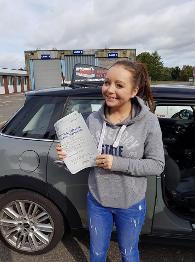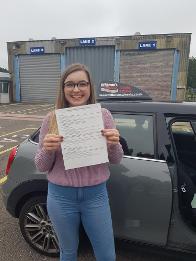 Ellie Plant
Dave has been a great instructor for me and I highly recommend him to anyone, he put up with my "Ellie Moments" and never lost his patience with me. His friendly and humorous manner and approach really relaxes you and puts you at ease. Without him I don't think I would've passed! Thanks Dave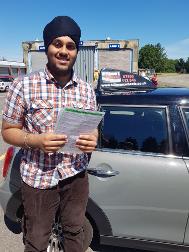 Jaskaran Singh
Dave is a fantastic instructor, always offers the best advice and will prepare you to ensure you are ready in time for your test. He is also a good friend with whom I will stay in touch with and is full of laughter.
I would recommend anyone to have lessons with Dave and I'm sure in a few years my sister will be having lessons with him.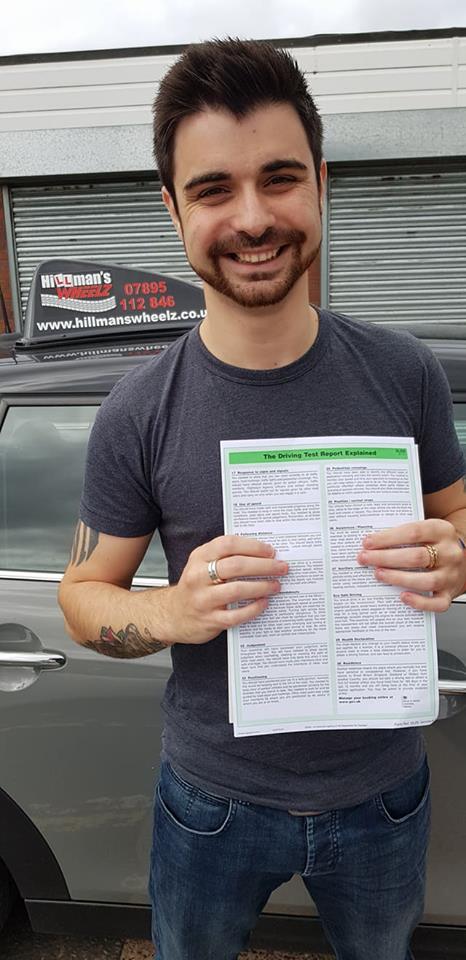 Matt Ewins
Dave has been a great instructor, I could not rate him highly enough. He is extremely patient. With Dave you will never feel like something is beyond your capabilities, he always has great advise to offer if you struggle with anything. I will miss my Tuesday slots as he's also a good laugh, like having a friend in the passenger seat not just your instructor. Thank you again for all your help Dave & I'll see you in the near future for curry night, I'll drive!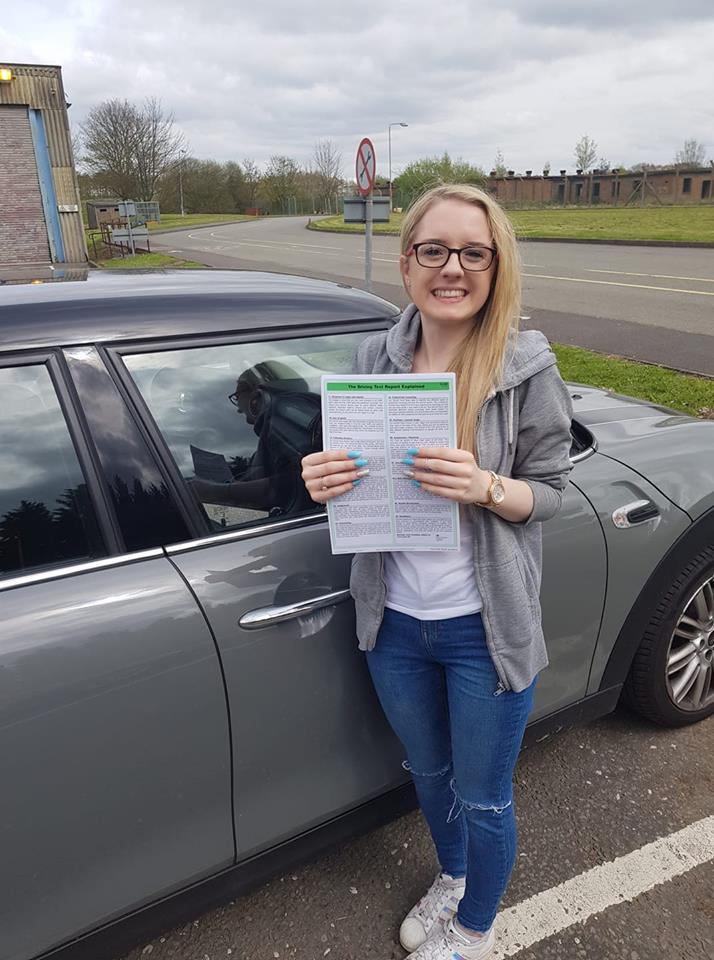 Natasha Perry
Dave has been my driving instructor for over a year and finally I passed! He is so kind and helps you along the way! He is patient and does what you need to help you improve along with giving pointers and constructive criticism, I would recommend Dave to anyone who is looking to take lessons as he is amazing!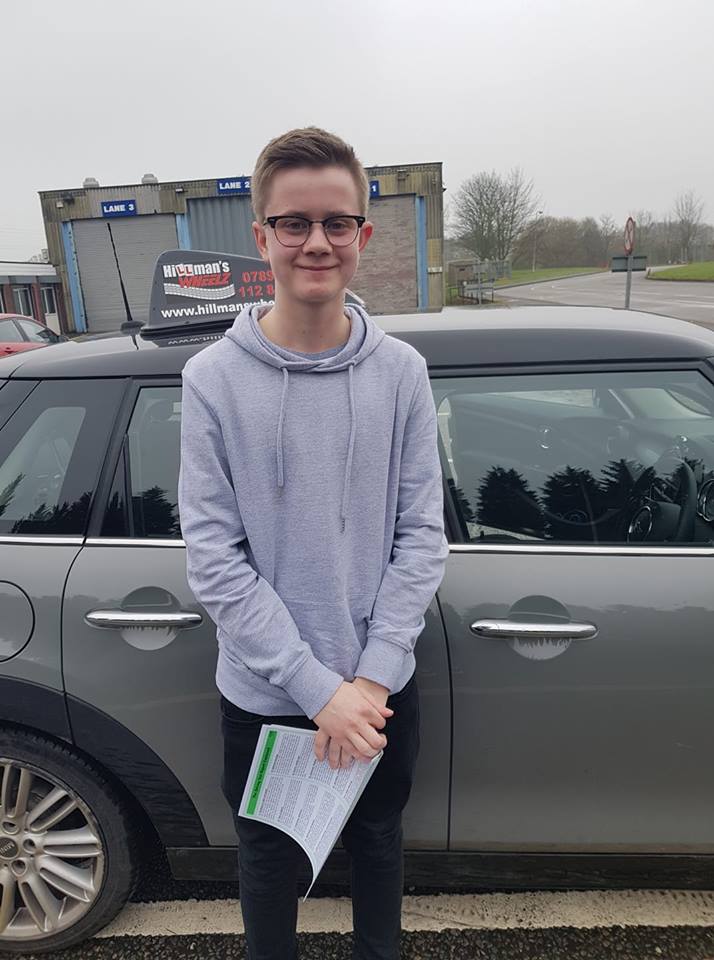 Ollie Jarvis
Dave was a great tutor for me, mainly because he was always in a good mood and he made the lessons fun. He never got annoyed or frustrated if I made a mistake, instead he offered help and guidance which put me at ease and made me feel comfortable when driving. Thanks Dave for helping me pass first time!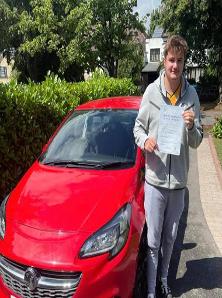 Joe Jarvis
Great 1st time Pass today Joe. All the best and see you soon for some motorway lessons.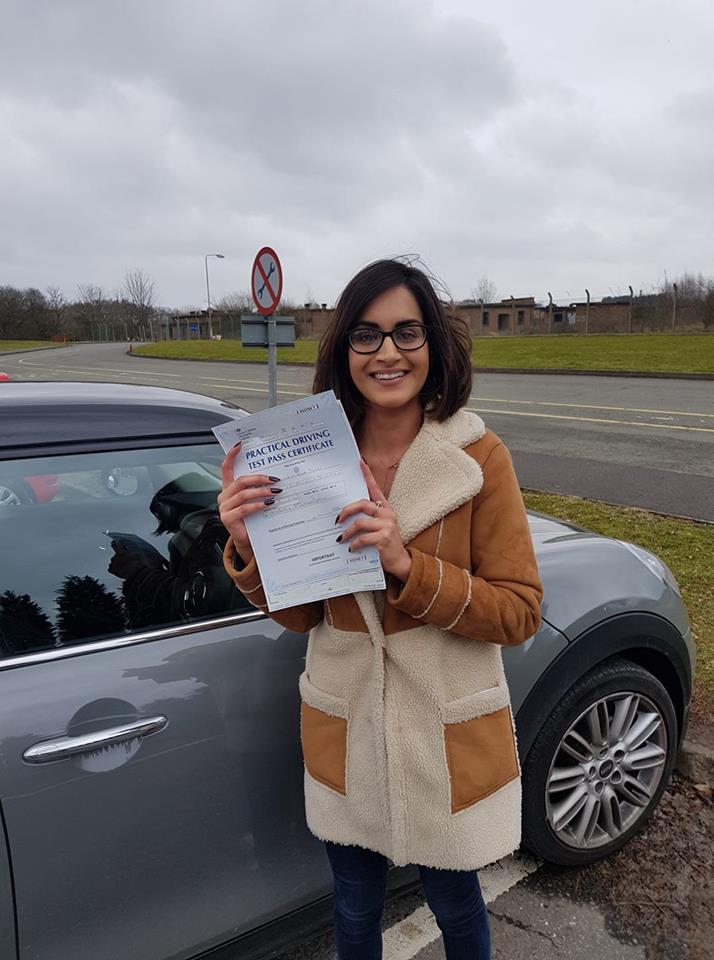 Chazina Basra
I would highly recommend Dave as a driving instructor, he is extremely patient and calm even with my occasional mishaps haha. After a series of failed tests I initially struggled to build up my confidence but learning with Dave helped me to overcome my fears and put me at ease. Thank you so much Dave!!!!!!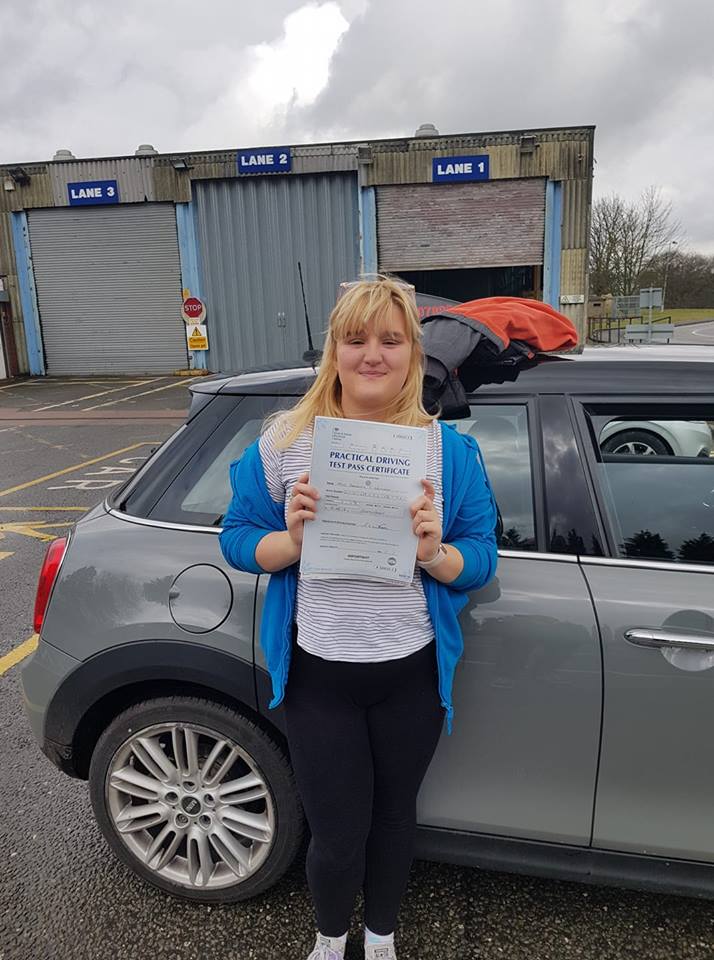 Danielle Wenlock
Second Attempt but finally got it. If anyone ever asks me about driving instructors I'm going to send them to Dave. He has been so patient with me over the last 3 years with me doing lessons when I'm home from university. Dave has not only been the best instructor ever but he has been a support rock through all of it. He never gets angry if something goes wrong and always want you to do your best even when your having a bad day with a parallel park (which in my case was most lessons).Thank you for everything Dave. It's going to be weird not having you in the passengers seat talking about Harry Potter xx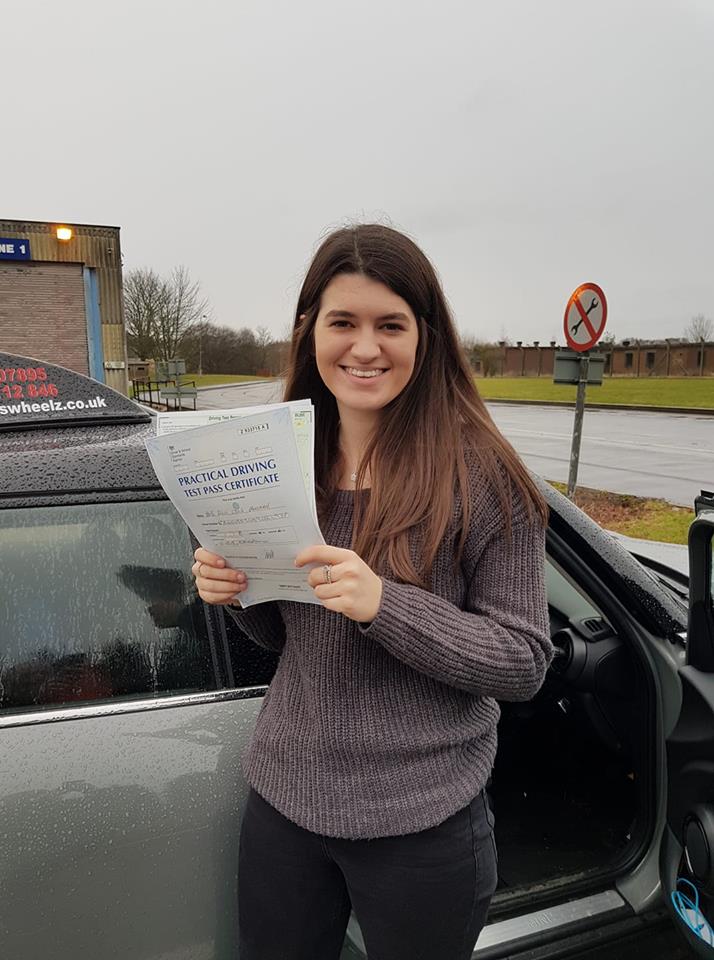 Ellie Vaughan
I cannot recommend Dave highly enough as a driving instructor and what a top bloke he is, he is friendly and has calm approach whilst your learning to drive and puts you at ease from your first lesson and makes it overall an enjoyable experience. I don't think I would have been able to pass without his coaching, thank you so much for everything!! I would definitely recommend Dave to anyone who is looking for an instructor xxx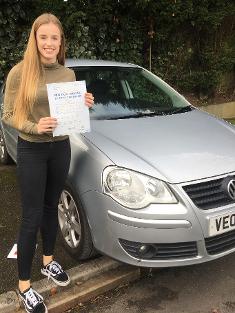 Chelsea Woollett
Dave was great instructor right from the start, his calm teaching approach made me really feel at ease (even when I did do things disastrously wrong!) can't thank him enough for everything! I'll definitely be recommending him to everyone who's looking for a driving lessons.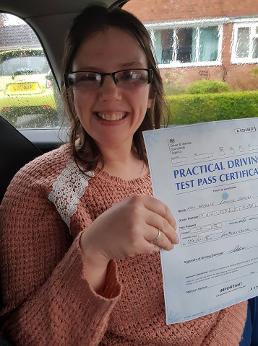 Natalie Davies
After various driving instructors and attempts at the practical driving test I began my lessons with Dave. He is friendly and easy to get on with and ensures you feel relaxed by getting to know you and putting you at ease. Took me a long time but thanks to Dave's patience and easy going approach I get there!! Thanks Dave!!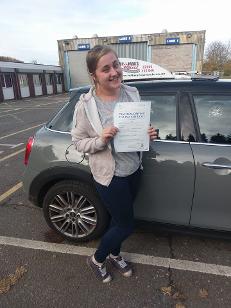 Becca James
Dave was fantastic in helping me pass my test. Put me at ease and gave me the confidence I needed to do it. Top top bloke as an instructor and a genuine person! No way would I have passed without his help! Recommended to absolutely anyone, thank you so so much!! Xxx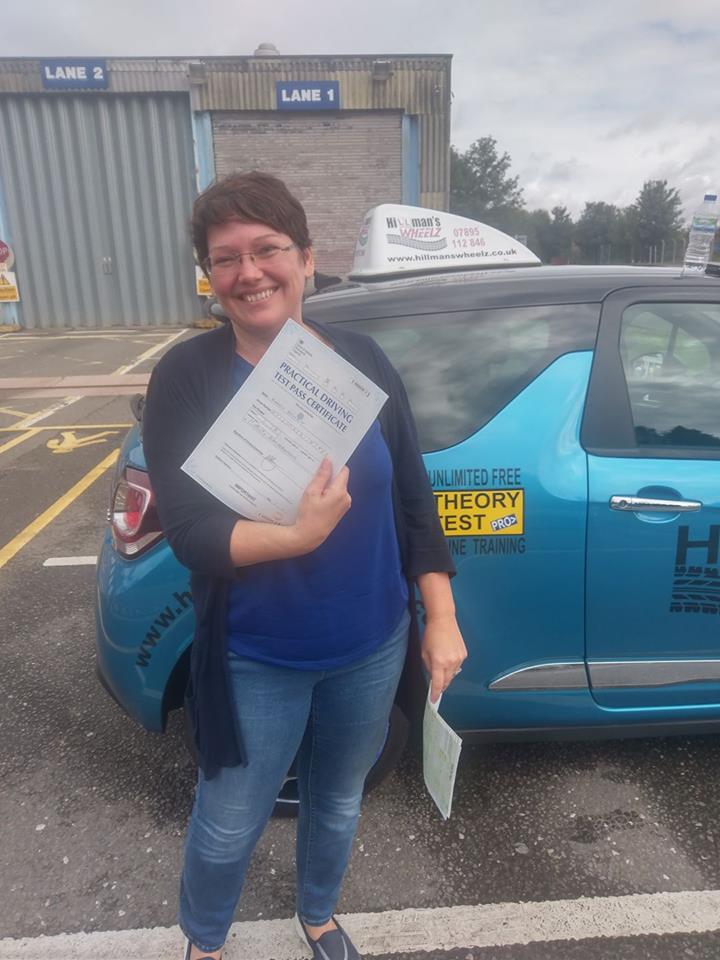 Karen Zelent
I decided to learn to drive again after having failed my driving test over 20 years ago. David as an instructor is very patient and puts you at ease from the start. And after having 6 months of driving tuition with David I finally passed at the first attempt! I would definitely recommend him to anyone who is thinking of learning to drive, in fact I have already booked David to teach my son. Thanks David for all your support, I honestly didn't think I could pass, you gave me the confidence to do just that!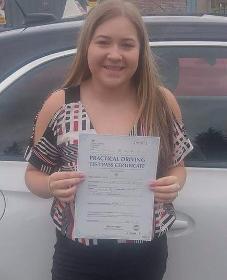 Isabel Conn
I have only positive things to say about Dave as a driving instructor, his ability to stay calm and patient once I first began to drive put me at ease, therefore made my driving experience enjoyable. He makes sure that you are confident with a certain aspect of driving before moving on to do something else. Any mistakes made you would laugh it off together, therefore I never dreaded a lesson because I knew we would have a laugh. I would highly recommend Dave as a driving instructor! Thanks Dave!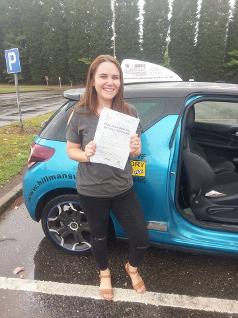 Hannah Amos
Dave has been an amazing instructor and such a joy to have lessons with. When I first started my lessons with Dave I was a nervous mess but he soon changed that. He's calm, patient and makes you feel at ease. I never thought the day would come me passing my test but Dave made me believe in myself and for that I am so grateful. Thank you for everything
:) xx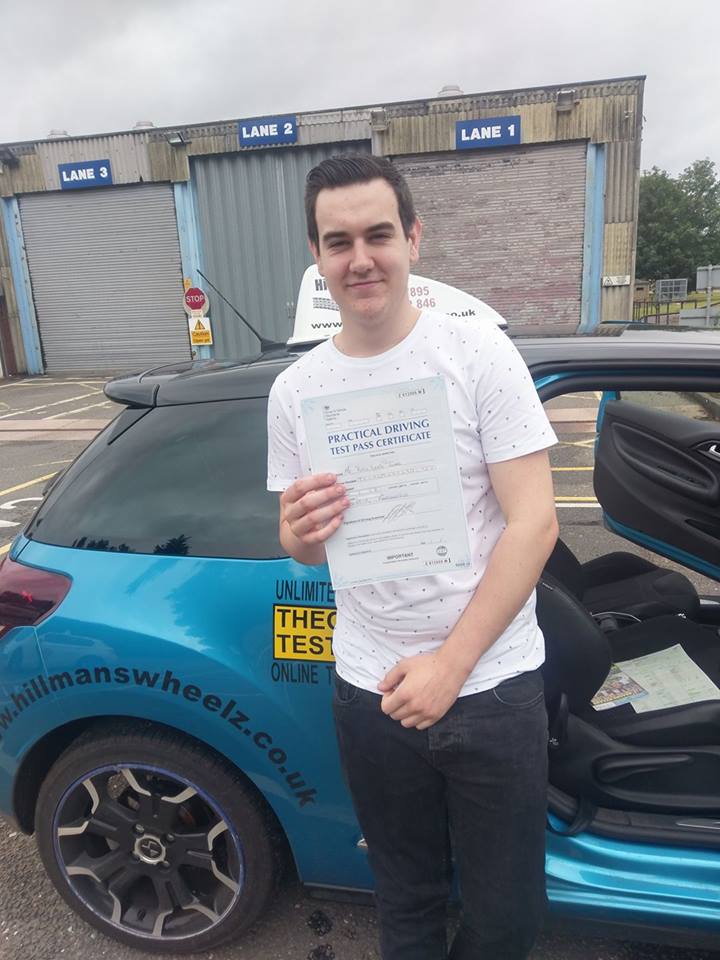 Rhys Jones
Dave managed to stay calm and patient with me, he never got annoyed with me or my silly mistakes. He's a good instructor to learn with, his lessons don't even feel like lessons. These lessons soon turned into a catch up, having nice chats all whilst learning at the same time. Thank you.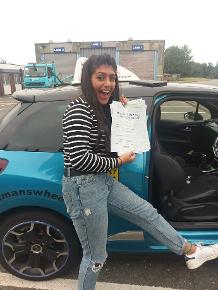 Naomi Bal
Dave really helped rebuild my confidence after failing a series of tests haha! He was always so relaxed and never shouted even when I made a mistake. He would make sure I knew exactly what I needed to do in order to improve and that I was 100% confident before moving on to the next thing. Would definitely recommend Dave to any person considering taking lessons, not only did he teach driving so well, and have such a passion for his job, he was also such a lovely person to have alongside my journey. Thanks so much Dave.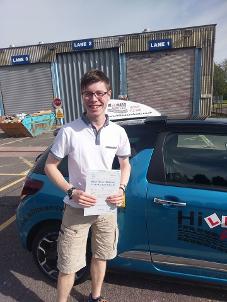 Thomas Cross
I can highly recommend Dave as a driving instructor, his calm and patient mannerism will put at ease even the most frightened learner and turn them into not only a safe but also aware driver. Dave is fully welcoming and is exceptionally persevering. His advice is sound and invaluable, and he is sense of humour (which is brilliant) makes drives with Dave calm and relaxed. He will really help you to learn to drive; empathising with mistakes and celebrating your successes, all with a grinning face and brilliant wit.
Thanks for all your help Dave.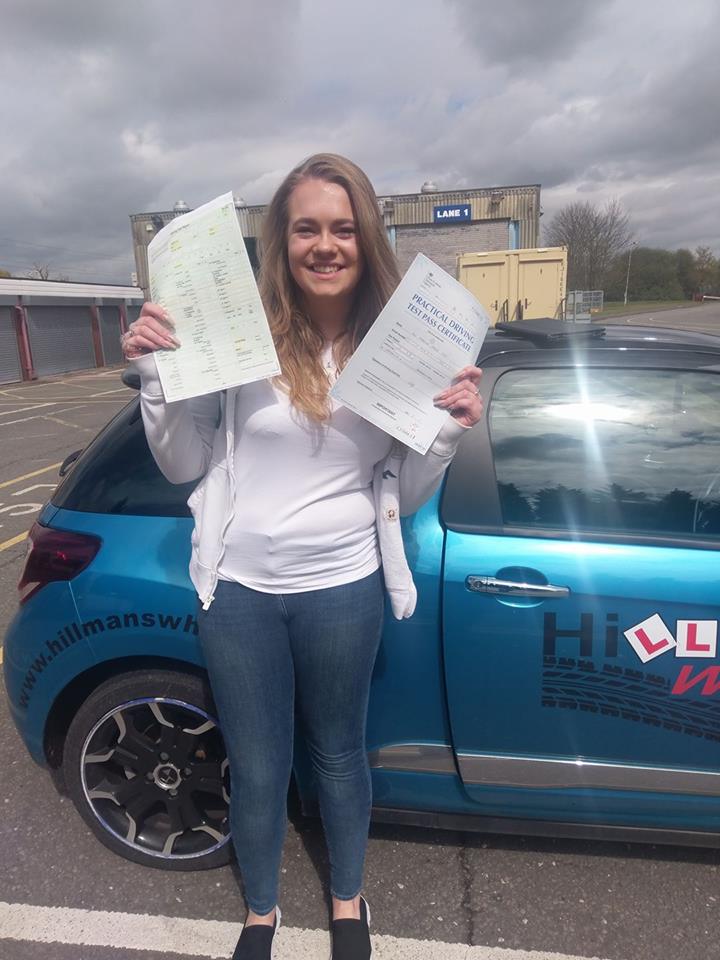 Becky Tilt
Dave has been such a great driving instructor not only has he been there for me as a driving instructor but he's always been there as a friend. Dave made me feel so confident inside the car as well as the surrounding areas, calmed me down in difficult situations and he made me feel I could pass first time! And I did! . I would rate Dave a 10 out of 10 and if there is a higher score I would. I never dreaded his lessons and over a timespan of a year and a half I couldn't feel more confident in the car with either a passenger on my own. Thank you Dave for everything!
Lee Hughes
Having previously had a bad experience with another driving instructor my confidence was very low. However after two lessons with Dave he had built my confidence back up with his patience, relaxed and fun style of teaching. Dave explains everything clearly and is always positive about any mistakes you make.
Each week he lets you know we're you need to improve but also what you are doing well. Dave makes every lesson informative but above all fun. Dave is very accommodating and will always try to fit in with your plans. I have no hesitation in recommending Dave to anyone looking to learn to drive in a friendly relaxed atmosphere. Thanks Dave for the lessons, helping me to pass and become a more confident and component driver.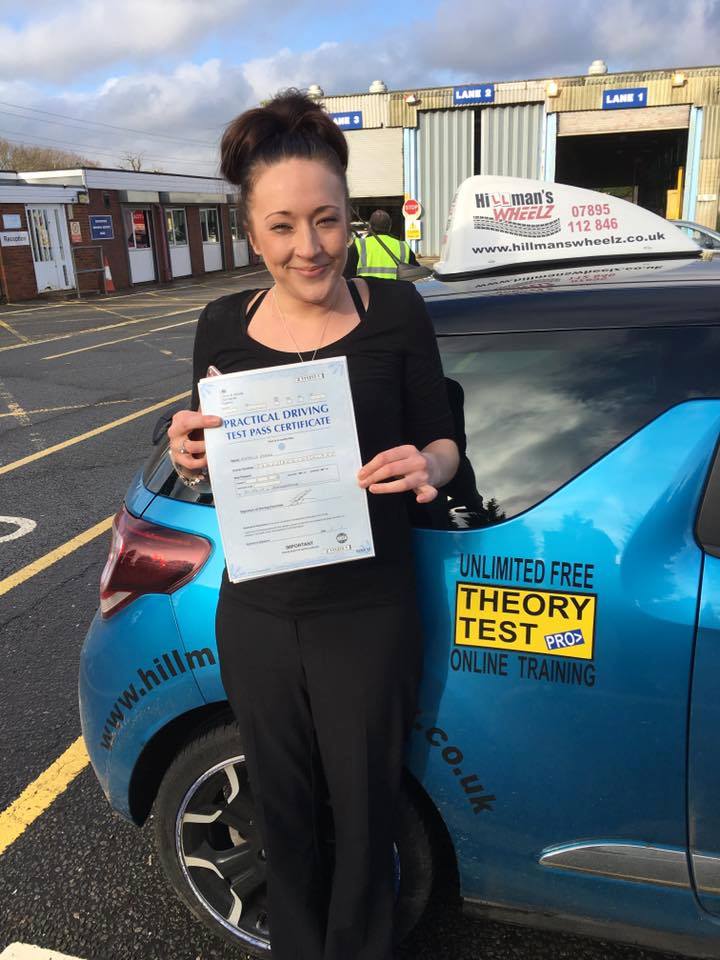 Natalie James
Would just like to thank Dave for everything I wouldn't have been able to do it without you! Great instructor would highly recommend Dave to everyone I know! After trying and trying with my theory I finally got there and Dave had every bit of patience while I was doing it! I only got 1 minor on my practical test so Dave thank you for everything you taught me! X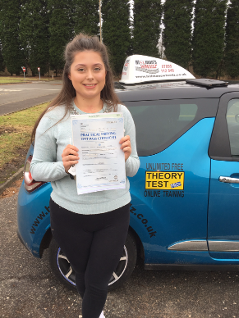 Molly Hughes
I chose Dave as a driving instructor following strong recommendations with which I couldn't agree more! Dave's steady and thorough approach to teaching assured me there was nothing I couldn't do on test and was the reason I passed first time. Throughout my lessons I was aware of where I was at and Dave allowed me to choose what I wanted to practise. Overall my lessons were fun and I always felt comfortable knowing Dave would help me if anything went wrong. Thanks sooooo much!!!!
Elin Evans
I had been through a number of driving instructors before Dave....No one compares!! He works at your pace, but pushes you when needed. I cannot recommend his excellent services enough. He manages to stay very calm in 'silly learner' situations, and always puts you at ease, filling you with confidence. But the best thing is, he does it all with a huge smile! You can't enjoy driving unless you drive with Dave, I have not stopped laughing during his lessons! Thank you Dave x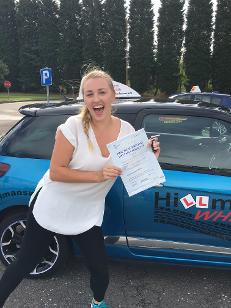 Nicole Manning
So I Passed! And it's all thanks to the amazing instructor Dave! He has support me through my nervous, I'm not going past 2nd gear stage (which was a while) and helped me get to this point. I can't thank him enough! He is kind and calming and will take things at your pace, I'll miss our lessons Dave! Thank you a million!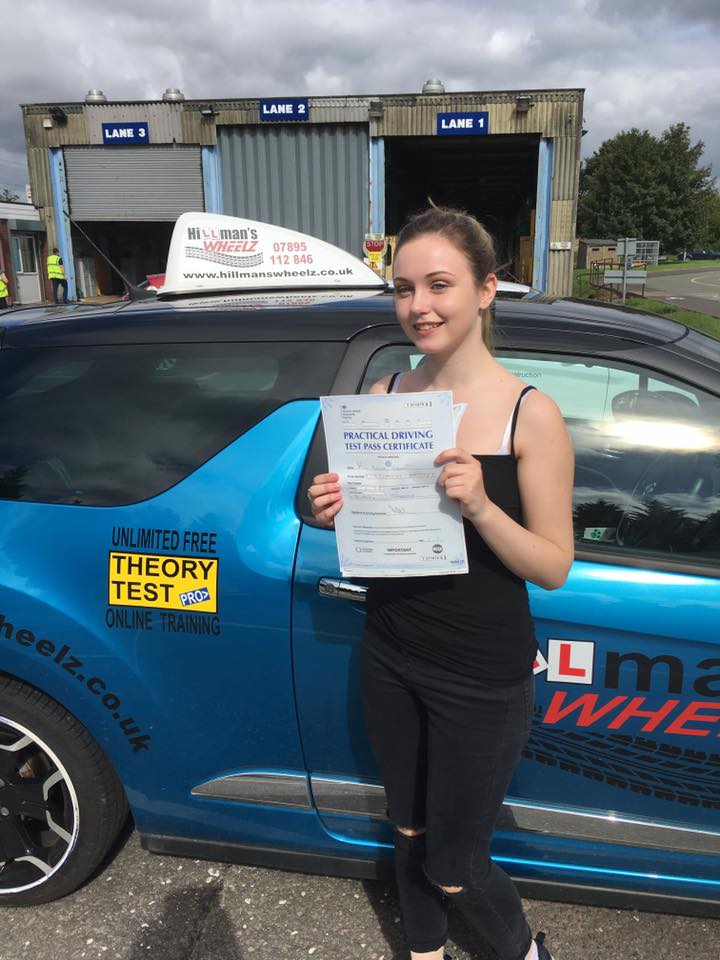 Nikita Hodson
Massive thank you to my driving instructor who stayed calm as I went up curbs, was going to go straight out at junctions and never checked my mirrors but thanks to his dedication I managed to pass my test first time with only two minors. I would 100% recommend Dave to anyone especially if there nervous.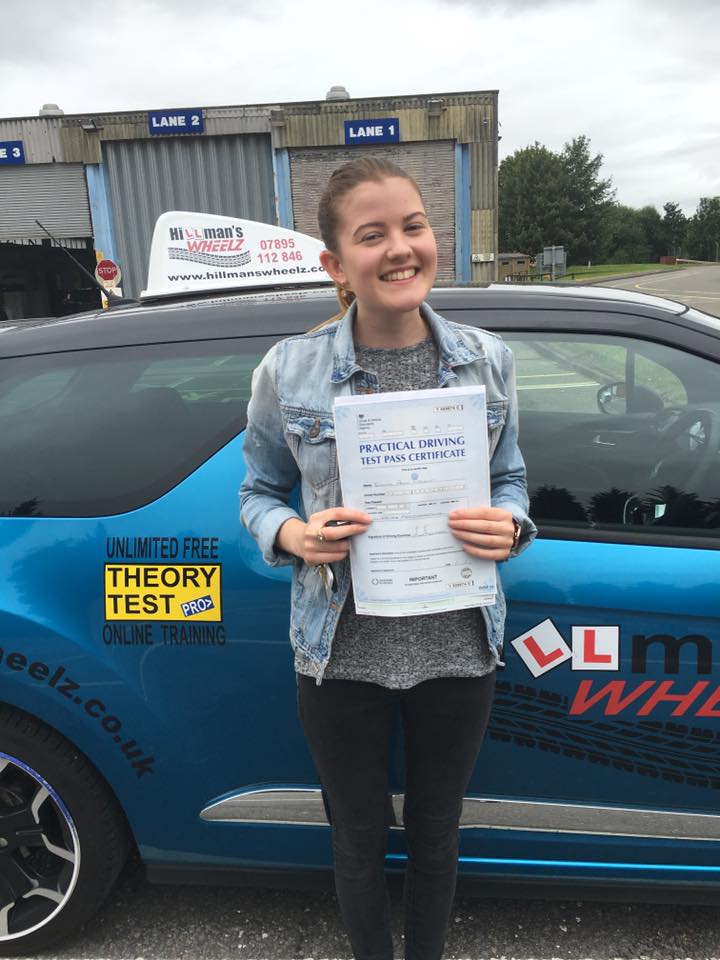 Emma Weight
Dave has been a brilliant driving instructor. Such a patient man and puts you at ease from day one. I was nervous to get on the road but Dave would always reassure me there was nothing to worry about. He would make lessons fun and gave me the confidence to excel at driving. I would recommend Dave to anyone and can't thank him enough for getting me on the road.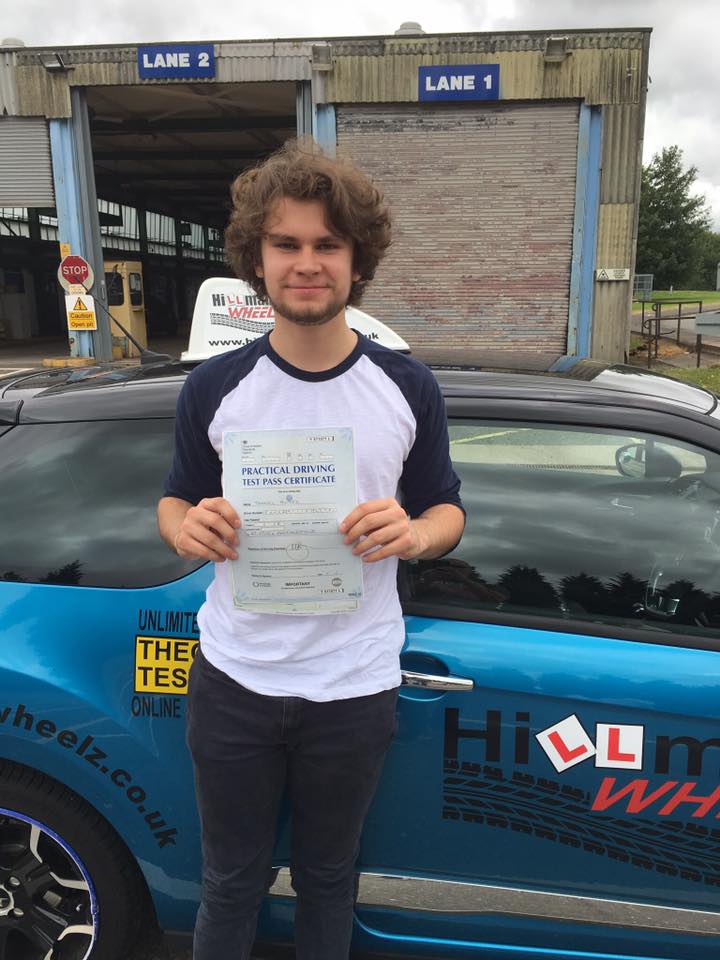 Sam Powers
Dave has been a patient, compassionate instructor, always making driving lessons relaxed and fun, which put me at ease from the very first lesson. He always worked hard to make me feel confident on the road, and made an effort to tailor every lesson to areas I felt I would like to improve upon. I would thoroughly recommend him to anyone wishing to learn to drive whether they are first time drivers or have had lessons in the past.
Thanks for putting up with me Dave, it's been a pleasure!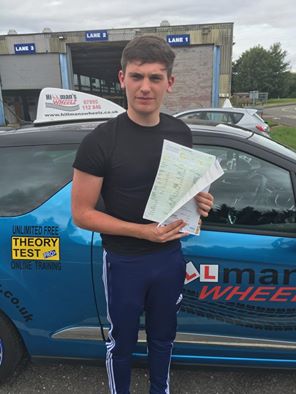 Jake Wenlock
I would like to Thank Dave for every single lesson over the past year and a bit. I would recommend him to anyone who wants to learn to drive. He is so patient and never puts you under pressure, if you make a mistake he won't shout at you, he will laugh it off and help you correct it. He makes you feel so relaxed in the car and you're never out of conversation with him. Thank You again Dave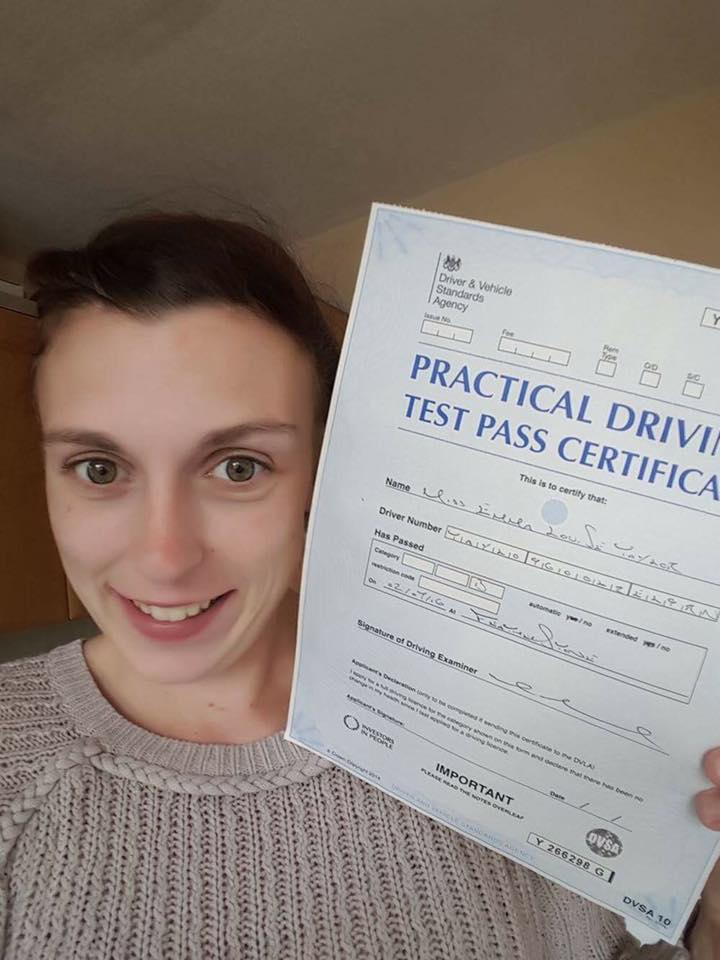 Emma Taylor
A huge thanks to my pal Dave
Couldn't of done it without you!
Highly recommend Dave to everyone.
Tra for now and thanks xx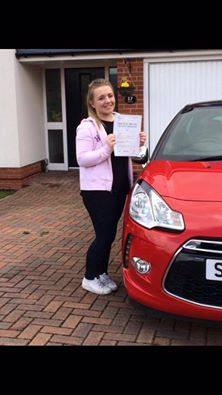 Ellie Painting
I highly recommend Dave as a driving instructor! I picked Dave after looking around for a new instructor and was pleasantly surprised just how welcoming he was.
Dave will make sure you are fully relaxed and keep calm throughout your drive. He's brilliant and really helped me gain the confidence on the road i was missing. As well as being great at explaining things in an easy understandable way which is best for you, he is extremely friendly and you can have a good laugh with him.
After such a short time scale to complete my test in, he really pushed me to reach my full potential and dedicated the time and effort into helping me.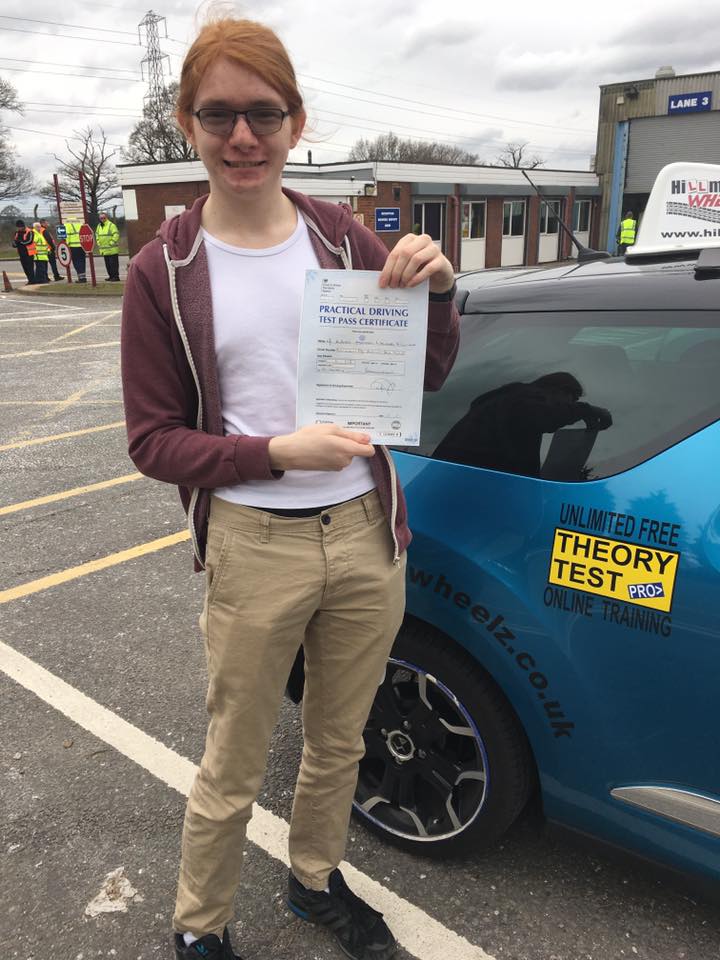 Alfred Williams
Dave was the best instructor I had. He was always Calm and friendly and made sure I always felt comfortable. Just like to say thanks for everything Dave.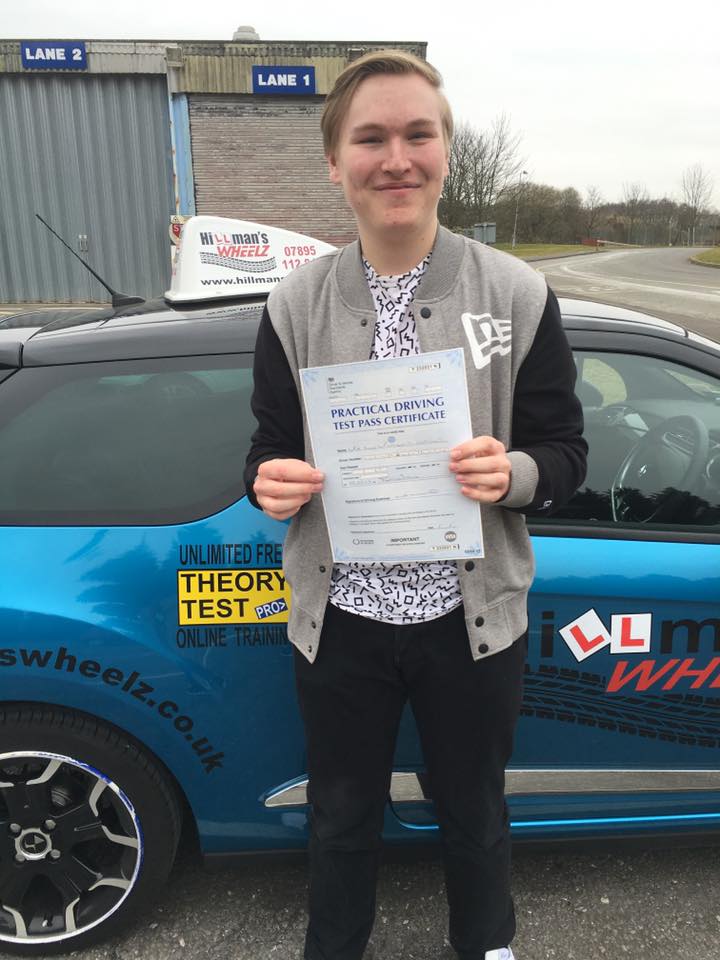 Luke Habgood
Dave makes every lesson fun and interesting! He is really friendly and every lesson is to your needs and each lesson you feel more confident as well as relaxed. His unique teaching style allows you to excel and become the best driver you can possibly be as well as having a feeling of safety and confidence to ask about anything. I passed my test first time and I couldn't be happier with the skills I have gained as well as feeling confident! I would recommend Dave to anyone, thanks for all time and effort!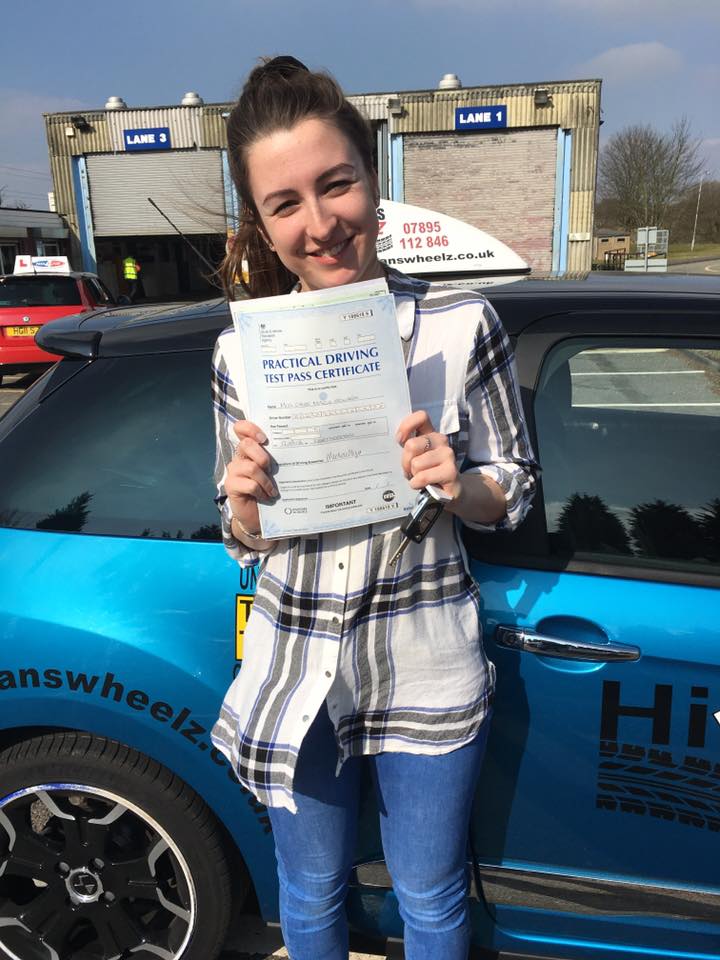 Chloe Edwards
Dave has been the most amazing instructor! I put off driving for over a year because of nerves but he soon helped me get past them. Every lesson was so relaxed and he made it fun. I had a million ups and downs but we got there in the end!. I passed with 0 Faults and am over the moon. I would 100% recommend Dave to absolutely anyone, thank you for all your help Dave, you're fab!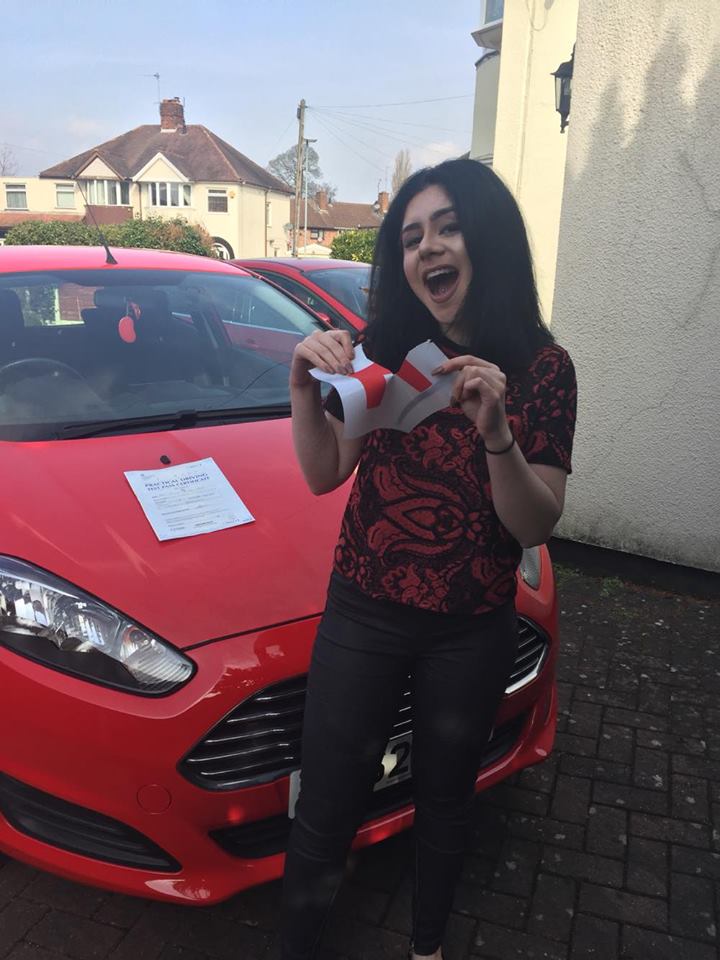 Suzie Cane
Dave is the best instructor I have ever had, he has never once had a go at me nor raised his voice, he is very calm, friendly and happy and it makes you enjoy your lessons with him.
Prior to Dave I had another instructor, who actually ruined my confidence and wanted me to give up driving all in all. Dave helped me bit by bit, and never gave up on me, he also gave me the confidence to pass my test first time as well! He teaches you more than the test standard, he teaches you to be the best driver out there.
From the bottom of my heart, I would 1 billion percent recommend Dave to anyone, he is going to be teaching my brother in a couple of years! Thank you so much Dave! I'm thankful for all the effort you have put in with me, cheers!
I'm so happy I passed my practical today thanks so much to Hillman's Wheelz I owe it to him for not giving up on me after my first shitty instructor from knocked my confidence and said he'd never see me driving in the future and pushed me away from driving so yeah looks who's passed now!!! . But then I met Dave and he has never once had a go at me nor was angry he is calm and his humour helped and his way of teaching is the best.☺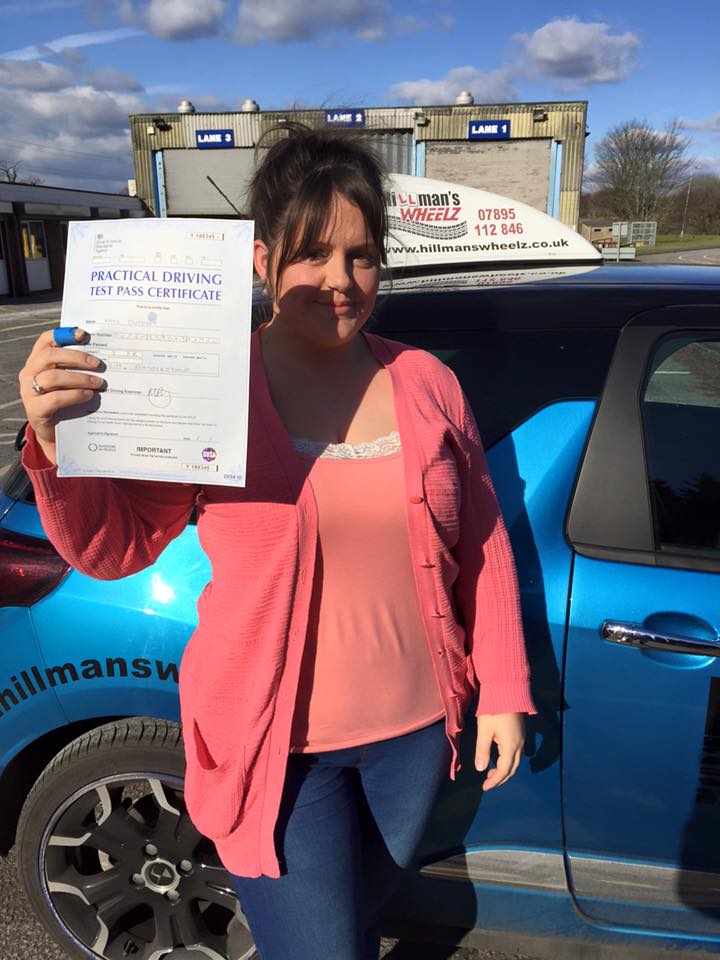 Kate Dupont
What I loved most about Dave was his relaxed approach to teaching. I felt comfortable from just the first phone conversation we had. He worked the lessons around a time that suited me. He gave me confidence to believe I could pass my test when I didn't believe in myself! He was right and I passed first time! Thanks Dave. Xx
Lee France
Cheers for being the best driving instructor I've had. Dave managed to work around me and the best times that suited me , Dave is really down to earth and nothing was any trouble with him if I wanted to go over anything 2 or 3 times.
I would recommend anyone to learn to drive with Dave he made me feel relaxed and comfortable every lesson. Thanks Dave for getting me passed first time.
By the way That's my Girlfriend Below Nicola lol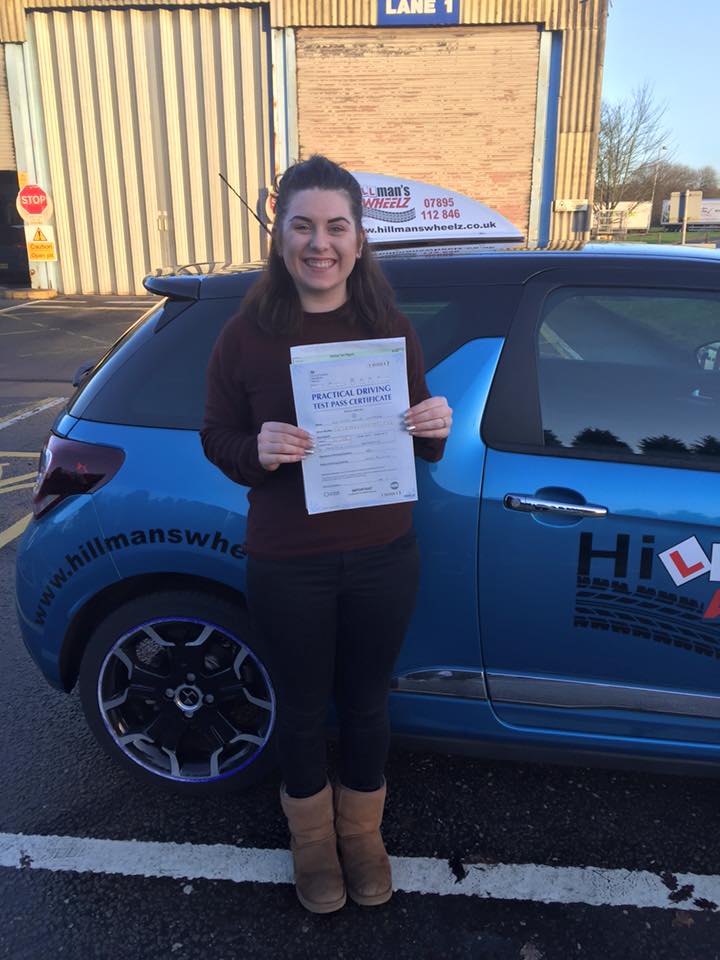 Nicola Shortridge
Well I have excelled myself never thought i could do it and with the help of this man; Mr David Hillman, i did. Dave is a wonderful person who allows you to take your own pace with driving, a relaxing driving experience with a funny guy. He has taught me well, this resulting in a 1st time pass! Best driving instructor out there wouldn't recommend anybody else DAVE IS THE INSTRUCTOR FOR YOU! Thanks Dave couldn't of done it without you!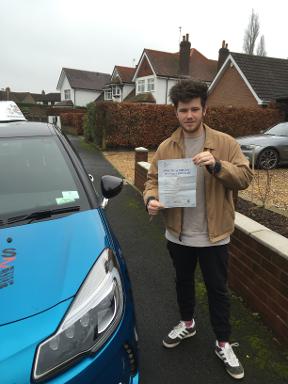 Brandon Jones
I`d choose Dave hands down over any instructor, I personally had three instructors prior to Dave who want you to perform for a period of time as they look at the learner as profit opposed to as a pupil, he does his utmost to make you feel as comfortable as possible which in my opinion is the key to passing!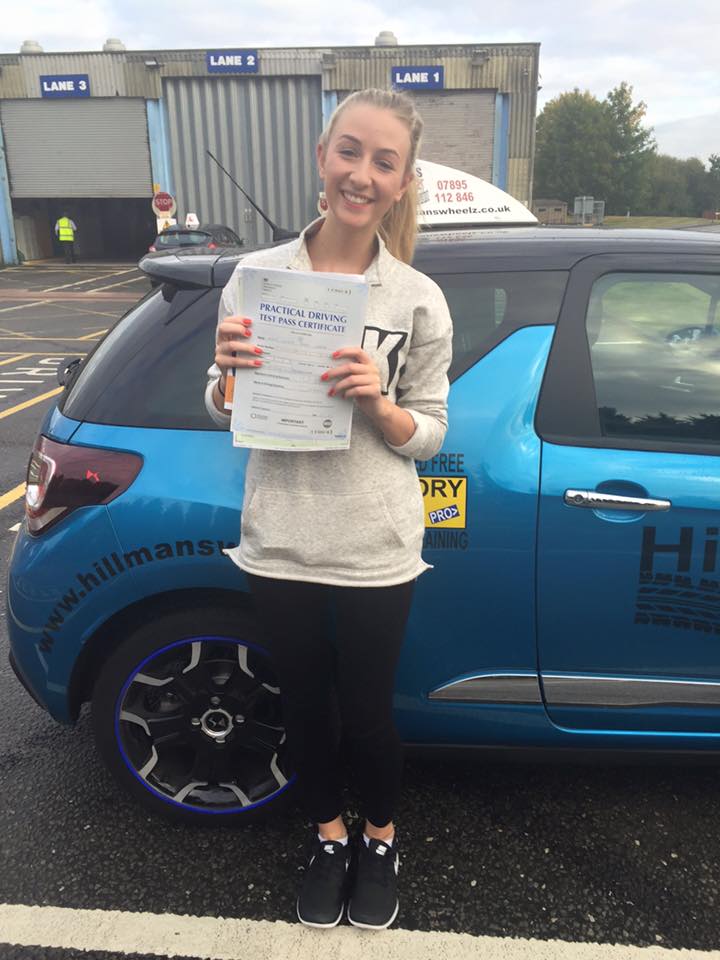 Nicole Crane
Dave has been an amazing, friendly driving instructor and really teaches you to drive safely. After firstly being with another instructor which didn't work out, within a few lessons Dave had re-installed my confidence on the road and had me on the way to learning how to drive properly. He makes you feel comfortable and explains things in an easy to understand way.
I would 100% recommend Dave to any learner driver he is great!!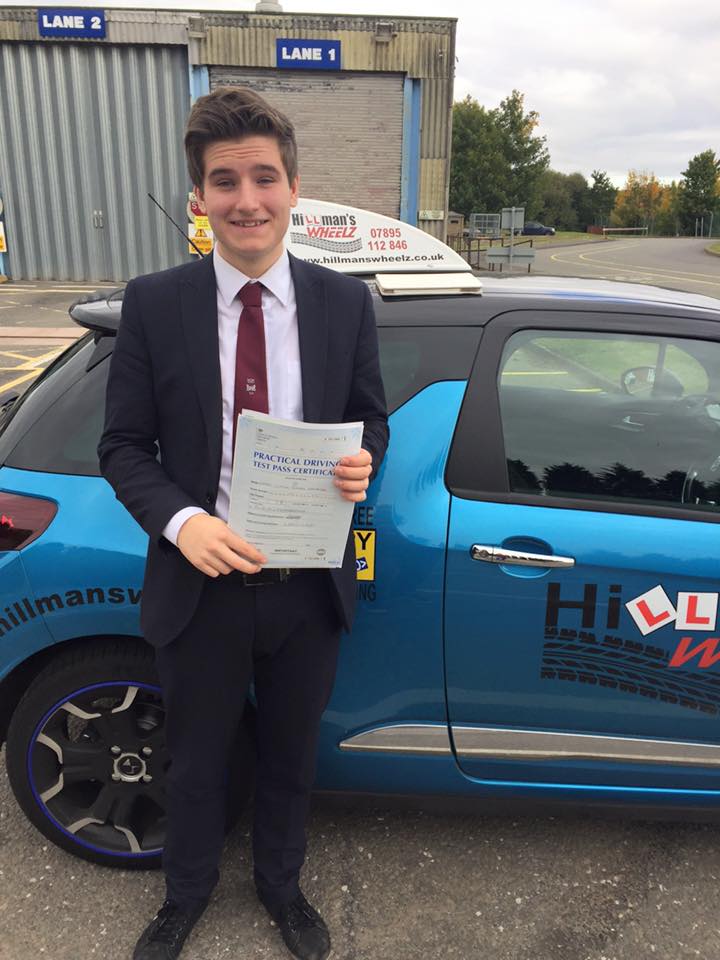 Harry Handford
Over the course of my lessons with Dave I have felt both comfortable and safe when driving. He is extremely knowledgeable as a driving instructor and, better still, explains things in a logical and accessible way. I am certain that without him I wouldn't have passed with such ease. Dave goes beyond what the test requires of you and teaches you how to become the best driver you can be. Thanks for everything Dave, really appreciate the time you put in for me.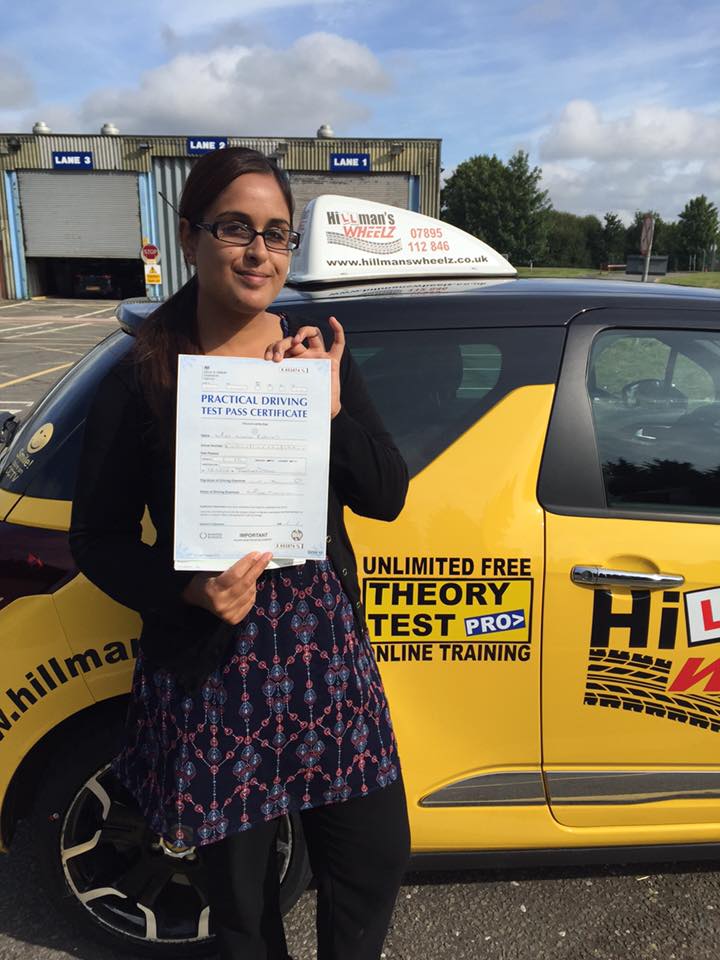 Ninzy Rashid
Dave is a brilliant instructor and has been through out all my lessons. He makes you feel relaxed and comfortable when you drive and with no pressure. I recommend Dave to everyone who wants to learn.
Thank you so much Dave would not have done this with out you. Thanks a Million xx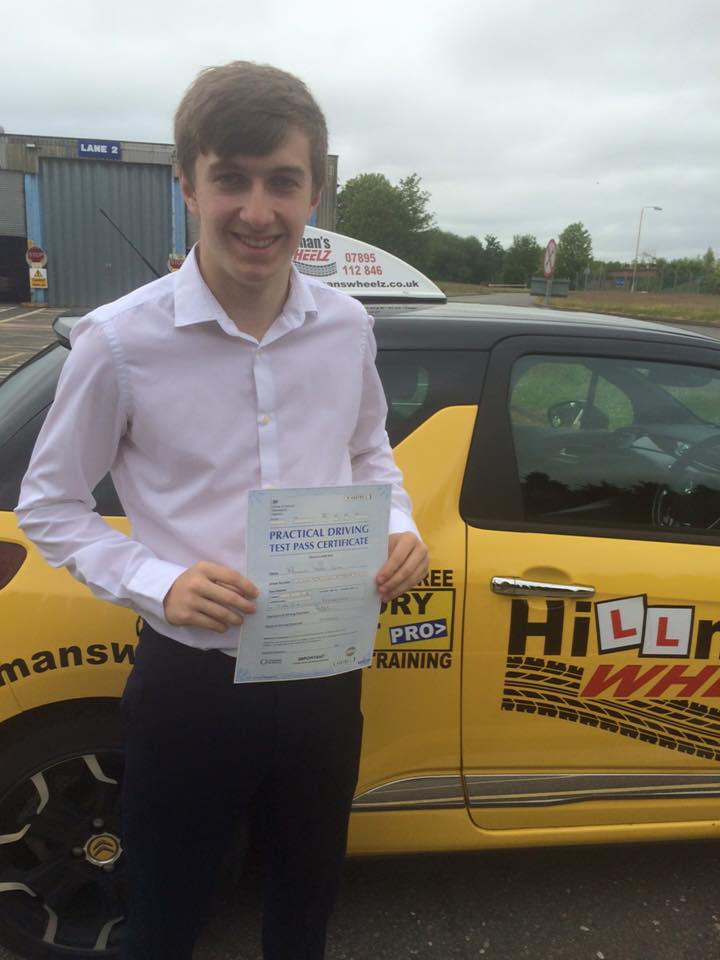 Will Conn
Another 1st time pass. Congratulations Will great drive today mate.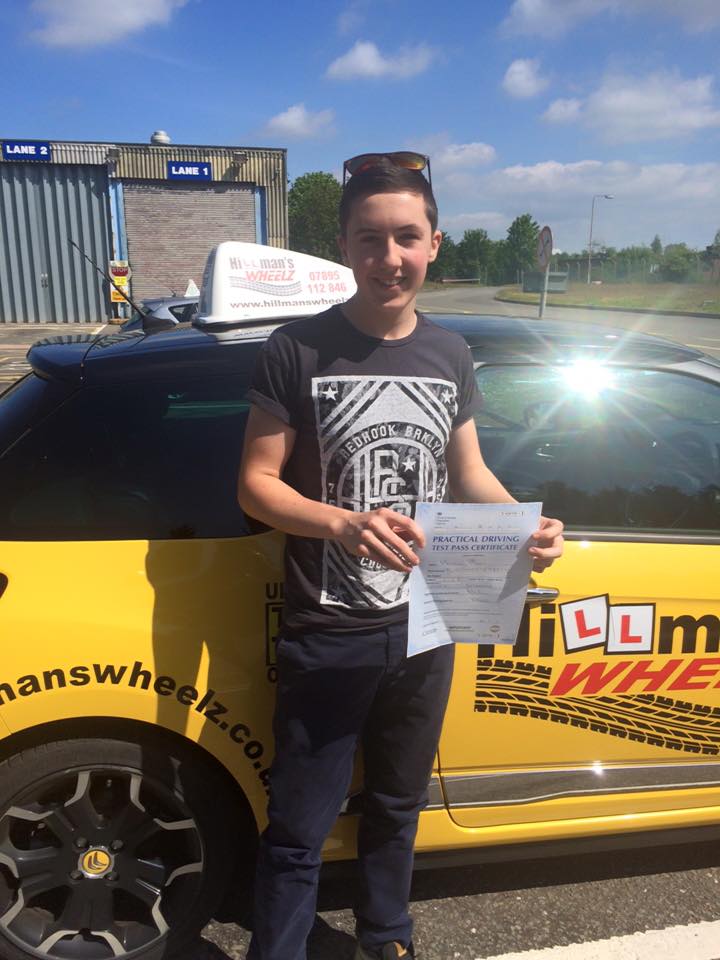 Matt Plant
Dave has been absolutely brilliant throughout all of my lessons. He makes you feel comfortable and relaxed so that you can drive to the best of your ability which really helps when on test. I would recommend Dave to anyone who wants to learn to drive as he trains you to above the test standards.
Thanks Dave wouldn't have done it without you!!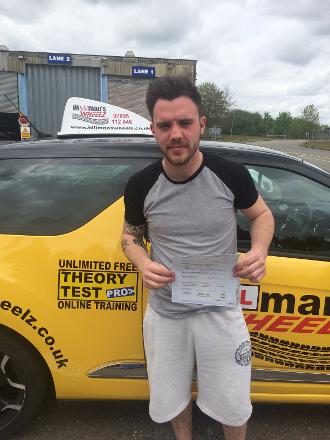 Phil Mann
Dave has been a brilliant driving instructor. He made feel very comfortable and made every lesson enjoyable. He made me feel confident when driving so i felt ready for my test. Dave never said a bad thing, he always gives positive feedback even when things do not go right the first time.
Thanks for everything Dave I really appreciate it!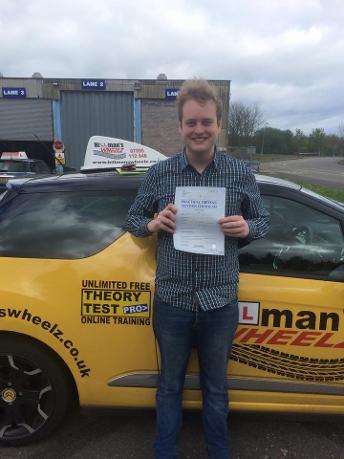 Mitch Guy
Dave has been a fantastic driving instructor from day one. When starting to learn to drive i was quite nervous but Dave patiently taught me the basics until i was confident enough to progress. Once my confidence grew we were going on more complex routes that challenged me and allowed me to gain good experience on many different roads.
I took my test feeling confident in my ability and passed first time!
Overall it has been a great experience learning to drive. Thanks Dave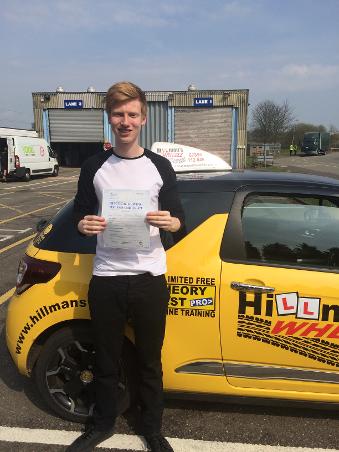 Billy Summers
Dave has been a great instructor from the first lesson I had with him. He lets you learn at your own pace and is a calming influence when being behind the wheel. It's easy to get along with Dave and to also have a laugh with. I would recommend to anyone who's looking to learn how to drive.
Thanks for everything Dave!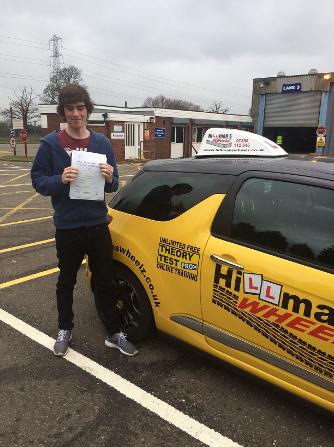 Chris Bellinghham
Dave was always calm and friendly throughout my driving lessons and was always willing to help wherever possible. I would definitely recommend him to anyone wanting to learn to drive.
Matt Sharples
"Dave has been an all round top instructor from the start! He allows you to learn at your own pace and offers brilliant advice. He helps you remain calm at the wheel, while having a bit of a laugh along the way!
From the moment you enter his car on your first lesson.. He will become your best mate! Cheers Dave!"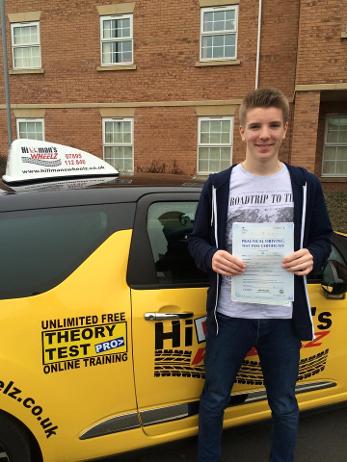 Dominic Spink
Dave has been a great instructor from day one. He took me step by step through everything I needed to know throughout my lessons and helped keep me relaxed when in stressful situations by telling me exactly what I should do - he probably saved me an injury or two as well! Dave is a sound bloke and I got to know him quite well so I always looked forward to having lessons with him, I would definitely recommend him to anyone who's wanting to learn to drive.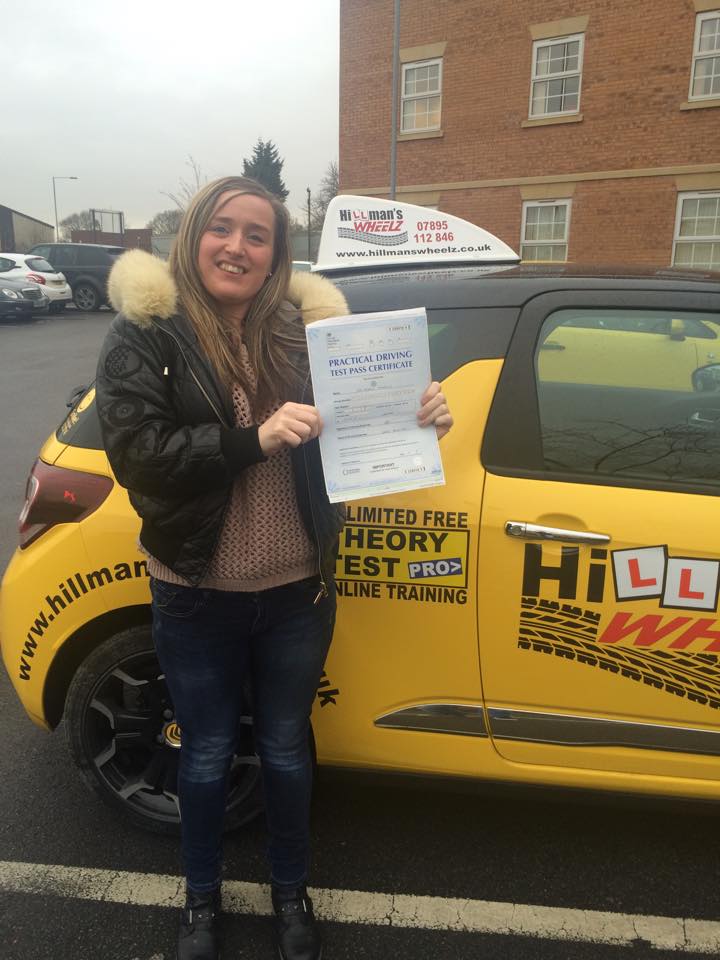 Alexis Sparkes
Well done today Alexis. Top notch drive and 1st time pass as well wooo. See you for your Pass Plus soon.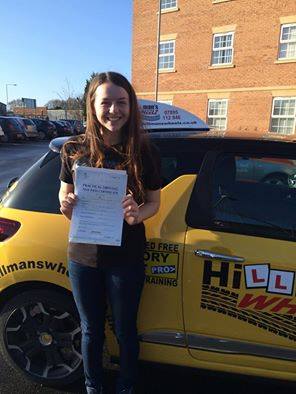 Hannah Downes
Dave has a very informal, bubbly and patient approach to his teaching. He always stays calm and encouraging which makes you feel relaxed even when things go wrong.
I highly recommend Dave to anyone wanting to learn how to drive and having the confidence to do it whilst enjoying yourself too.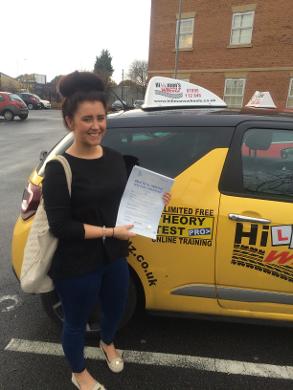 Rebecca Hughes
So pleased I went with Dave, When I first started with another instructor just was not getting anywhere and felt very frustrated. 1st lesson with Dave was so relaxed I instantly felt at ease. Its been a struggle at times but Dave never once raised his voice when things went wrong and there were a few Lol. He just laughs it off and then explains why things went wrong and explains how to do things differently and then practise it again until you feel comfortable.
I was a really nervous driver and always felt I wanted to give up at times when things went wrong, But again Dave's way he treats you gives you the confidence to carry on.
I'm over the moon to finally pass my test and cannot recommend Dave enough. Thanks so Much x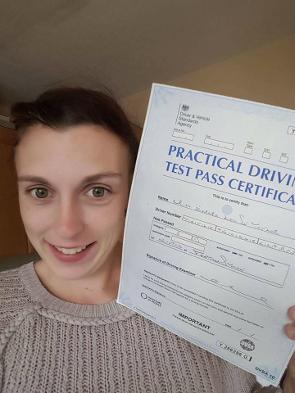 Emma Yoxon
Dave is a fantastic driving instructor , and without a shadow of a doubt the best person to learn with if your like me and a bit nervous/ditzy. He will keep you calm and make it an enjoyable experience with lots of laughter!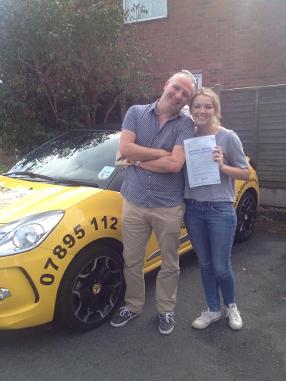 Olivia Fletcher
Dave is 100% the best in the business, he moves at your own pace being careful not to push you past what you're comfortable doing.
I made so many mistakes whilst learning but instead of getting cross, Dave just laughs at you, calls you a pillock and tells you what to do next time.
I looked forward to every lesson and always felt totally at ease- learning loads in a lesson without even realizing it.
If you learn to drive with Dave, you'll not only have a great instructor, you'll also gain a friend.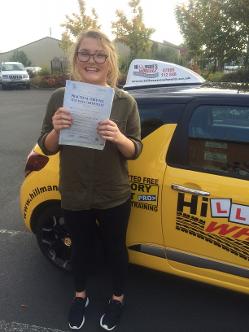 Lauren Manning
I bloody passed! It's took me a while but I finally did it! I couldn't imagine a better instructor, he makes you feel so comfortable and you have such a laugh but you learn so much! I would gladly recommended Dave to anyone that wants to learn to drive! Thank you so so so so so much!!!!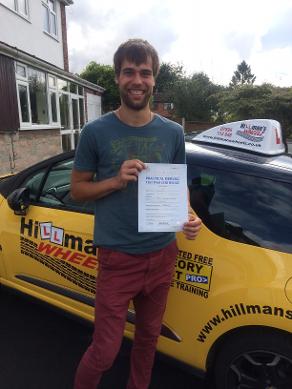 Jonas Dieterich
Having Dave as a driving instructor is a relaxing experience. He ensures that you feel comfortable the entire time and doesn't rush you into uncomfortable situations. This ensured I enjoyed driving lessons rather than worrying about making mistakes. If you make mistakes he helps you along with constructive criticism and never gets annoyed. It was a great experience to have driving lessons with him as he is also a great guy to get along with. Thank you for all your help in passing!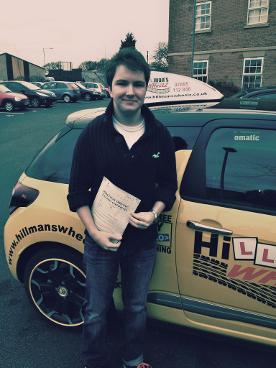 Danylo Dubil
I can't thank Dave enough for all the help he has given me. He is a brilliant instructor, always working at a pace that suits you whilst at the same time steadily improving your driving.
He is great fun to be with, and really puts you at ease. I don't think it's possible for this guy to get annoyed of frustrated with a student.
Whenever I made a mistake, whether it was small or huge, he never raised his voice. He calmly explained where I was going wrong and used this to make me a better driver.
With Dave's careful instruction I passed my test first time with just four minors.
I really can't recommend Dave enough. He is a first class instructor and a great friend.
Once again, thank you Dave!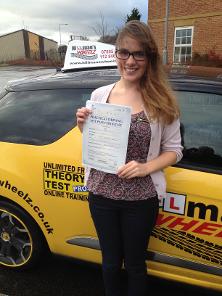 Jessica Yates
Dave was an excellent teacher, and worked at the pace I wanted. I liked having the choice of what i wanted to do in each lesson and found the lesson reviews extremely helpful. Dave is funny and very easy to get along with. Every single lesson he arrived on time. He is comfortable to be around, and always calm. He has made me a confident and safe driver. But im going to miss the lessons every Sunday! I would recommend him to anybody, he really is a great driving instructor!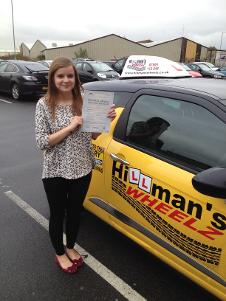 Lucy Judson
After learning in the past and being such a nervous driver, Dave has turned me into a confident and independent driver. He works at a pace that is suitable for you and is so patient (especially with manoeuvres). He made me feel right at ease from my first lesson. He is always on time and works flexible hours to suit jobs/college. Such a top guy and a great friend. Can not recommend him enough. Thank you Dave for giving me the skills and confidence to pass my test today.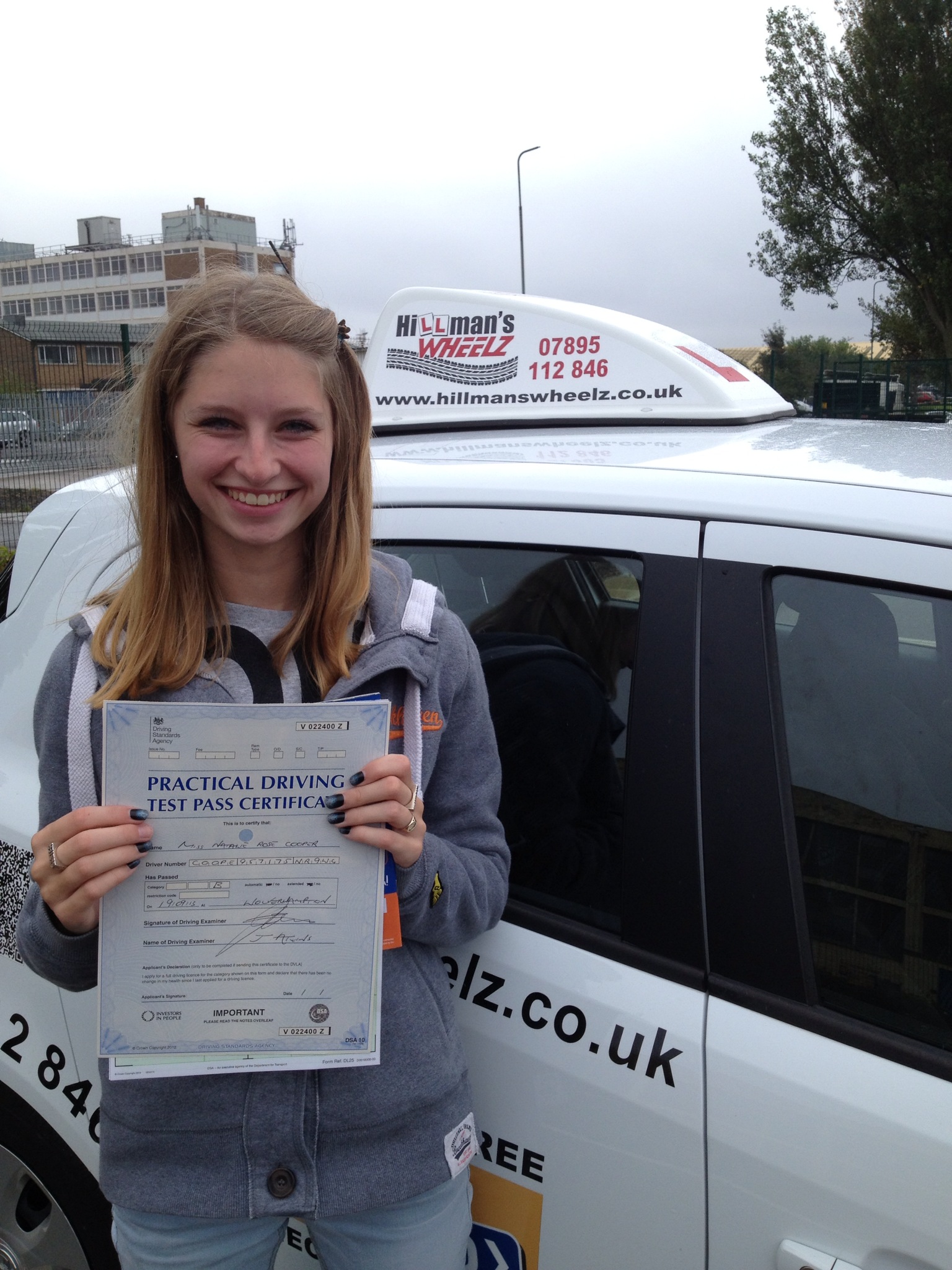 Natalie Cooper
Having had a lessons with a previous instructor and seemingly getting nowhere, I was recommended to Dave and I really wish I'd gone with him from the start. I had a taster lesson and from the first few minutes I was really comfortable with him, great way of teaching and a big help was the theory software he sends you. Fully recommend this guy for driving tuition. Passed my test first time!! Thanks Dave.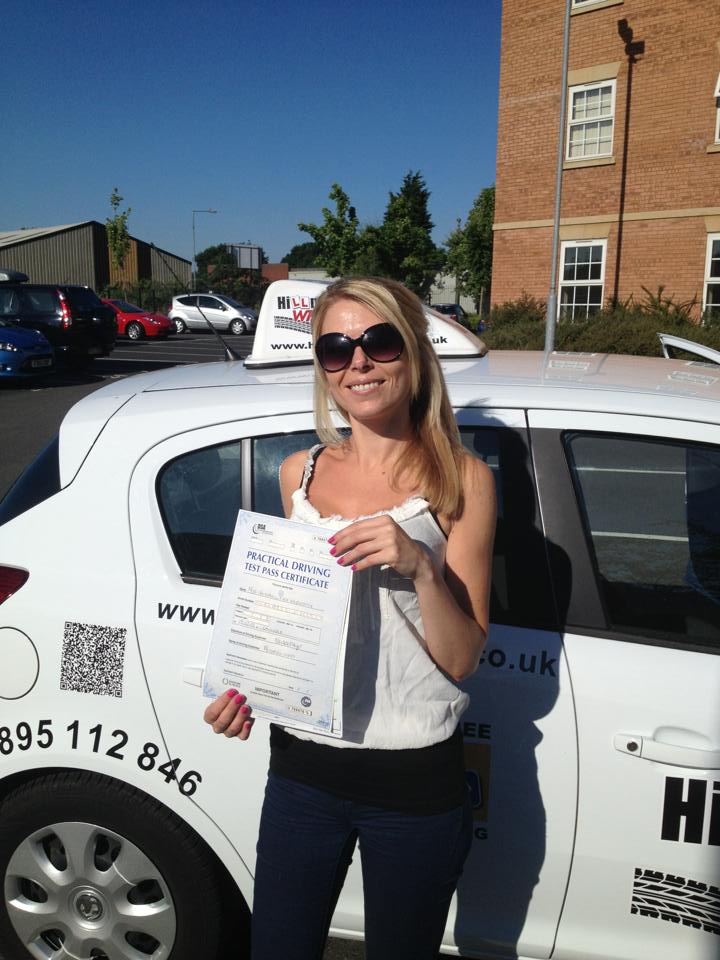 Hannah Meredith
Excellent pass today Hannah with just 2 minors. So happy for you it was a wonderful drive. Told you we would get there smiles. All the best hon and stay safe. See you soon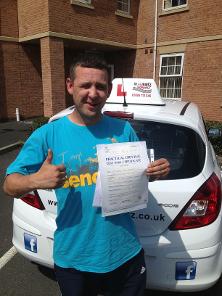 Lee Haworth
I've got to say a massive thank you to Dave, great teacher, for someone with as little driving experience as I had to have all my bad habits polished out an to drive now with great confidence an knowledge thanks to him putting me straight an getting a pass with 2 minors!!! Dave's like your best mate from the time you get in the car to the time you finish, with a very relaxed attitude. I highly recommend Dave to anyone who wants to learn to drive in the Wolverhampton area. Once again Dave thank you!!!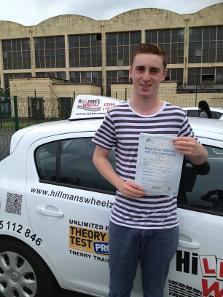 Ryan Platt
Congratulations Ryan on an excellent Pass today. Well done mate all the best for the future and safe driving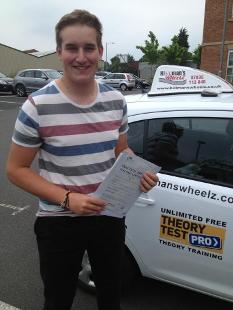 Adam Handford
I want to go on for ages talking about how good Dave is, but here's the important bit: Dave's teaching style is perfect, gets the work done well while making you want to go driving as he holds funniest conversations and builds up confidence in yourself on the road. He never gets annoyed if you make mistakes, he'll only use them to make you a better driver and wont stop until you are happy with any manoeuvre. A very relaxed atmosphere in the car and knows how to bring out the best in people's abilities. Couldn't have passed first time with any other instructor, also probably one of the nicest guys you'll meet. Thank you Dave for giving me my independence!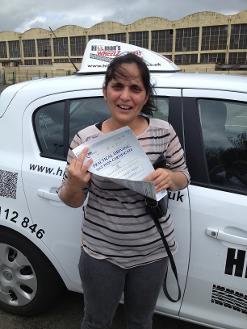 Fahmida Parveen
I passed my driving test today with David . Dave is really good teacher , I like his teaching style specially how beautifully he trained me for manoeuvres , amazing style of teaching and he has a power to induce confidence of driving not only for passing your test but also make you confident to drive independently in future , I am really thankful to David now I can drive my own car on my own confidently , it's all course of Dave.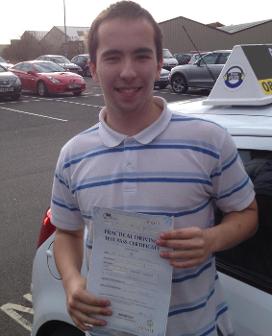 Ian Robinson
It's hard not to write pages and pages about how good Dave is as an instructor. At first driving on the road was slightly daunting but Dave's relaxed "out of the classroom" teaching style let me progress quickly to the point where i didn't feel nervous anymore. Dave is very patient and won't rip your head off when you make silly and potentially dangerous mistakes, (in my case the Brewood bridge:) so you can always feel at ease during the lessons. As other people have said Dave treats you as a friend, not just "another student" which makes progression in your driving skill much faster. Telling Dave to keep up the good instructing would be like telling him to keep breathing it is just second nature to him. So i would say to anyone looking to take driving lessons in Dave's areas to book lessons with Dave. Thanks for the great teaching Dave, couldn't of asked for a better instructor.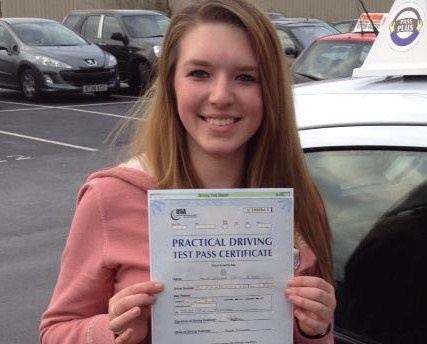 Haley Birch
Congratulations Haley on passing your driving test this morning at Cannock. Excellent drive Haley all the best and safe driving.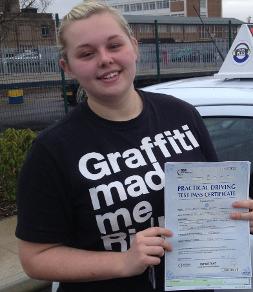 Abbey Walker
Dave has been an amazing driving instructor from my first lesson to my last, even at times when I've felt like giving up, he always had faith in my abilities and helped me where I was going wrong. I would, without a doubt, recommend Dave and not only are you sure to become a great driver but you'll also have a good laugh along the way. Thanks a lot Dave for getting me through my test with just 4 minors' :)