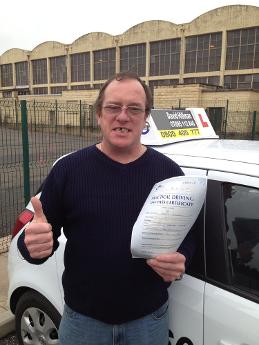 Kevin Jackson
Dave is a very good driving instructor. I didn't think I would pass to tell you the truth. But if you listen to Dave he will get you through. He don't just tell you what you've done wrong he also tells you what could go wrong by doing something wrong. He is an honest bloke, he stopped two of my lessons because he said i didn't need them, there ain't many out there like that today.
So I would definitely recommend him to anyone. I had bad habits for over 30 years and he sorted me out with them and now I feel I am a lot better driver. Thanks Dave you're a star.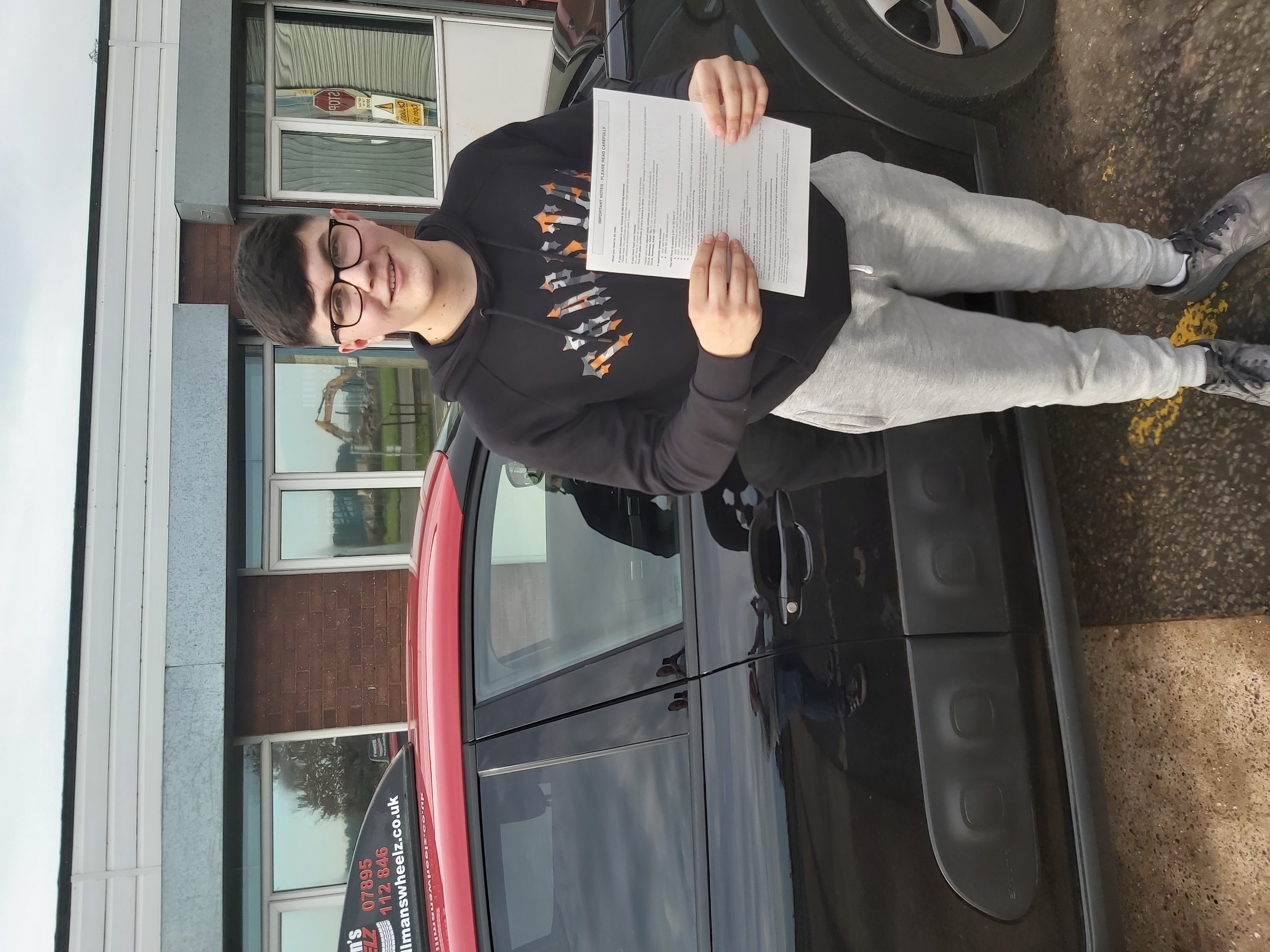 Adam Botwood
Was very pleased to have David as my driving instructor, as he taught me everything I needed to know and made sure that I perfected them. He is patient and explains simply. Got me passed 1st time with 3 minors. Would recommend him to anyone. Thanks for everything.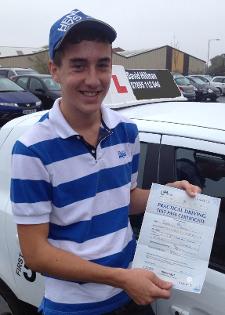 Bradley Jones
Good instructor. Defiantly worth the money and would advise him to any one who's having lessons. Got me passed first time. Thanks Dave.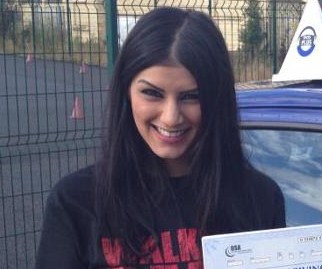 Leena Sahota
I'm so pleased to have found Dave, not only was he my instructor, he became my friend. He is very patient and explained everything in the easiest most simple way. He made me become a good confident driver and I couldn't of wished for a better instructor. Thank you so much for letting me achieve my goal and passing first time. Definitely would recommend him to anyone.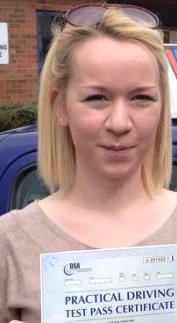 Emma Louise
Dave was the third instructor I had after a few bad experiences with others. I wish I was told about him first as I couldn't have found a better instructor. He not only knows what he's talking about, but has a way of explaining everything in simple terms so I understood. Every lesson I would be laughing as Dave makes you very relaxed and becomes your friend. I would recommend Dave to anyone, thank you so much for all your hard work and patience with me :)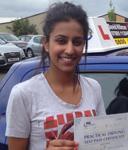 Mani
Congratulations Mani for passing your driving test 1st time with just 4 minors. I'm really proud how you held your nerves together before the test and had every faith in you. Well Done again and enjoy the freedom you now have. All the best Dave.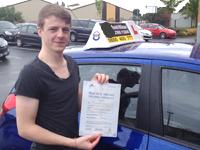 Chris Wiles
Dave was an extremely good driving instructor to me. I took my first lessons with him and passed about 2 months later, on my first attempt.
David is as punctual as is humanly possible, always bang on time and never a second late, he is also extremely patient. Dave seems to enjoy watching your driving improve step by step.
David never shouted or raised his voice, he kept me calm and level headed so I didn't panic once throughout my lessons. As well as being professional, Dave is so easy to get along with... towards the end of my lessons and coming up to my test I saw David as a friend as well as my Driving Instructor, something which I feel contributed immensely to my learning, and enjoying it! Any recommendations I make will be to David. Once again Dave, thank you so much!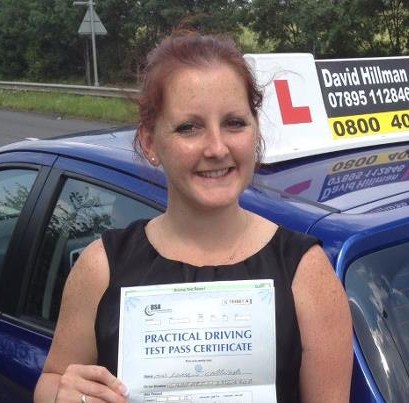 Louise
Dave was amazing! He puts you perfectly at ease within minutes of meeting him and that reassurance stays with you throughout your lessons and right up to your test. I cannot thank this chap enough for making my lessons so easy and enjoyable! Cheers Dave x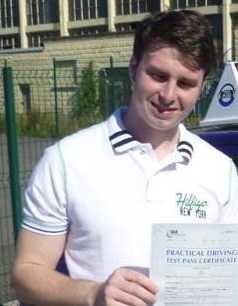 Anthony Hyett
Working with David was great. Not only is he a very good instructor, but a top bloke too. He more than competently taught me how to drive, and was nothing short of honest regarding how many lessons I needed to pass. Fortunately too, with his help, I passed first time with only 2 minors. I wholeheartedly recommend David's tuition. Best of luck!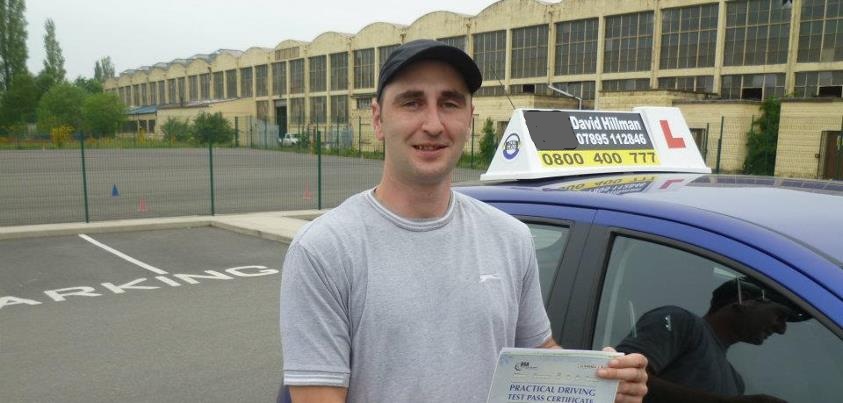 Jay Bannister
Cannot believe I passed this morning with only 2 minors. I was so nervous but as Dave kept telling me take it one step at a time and have eyes like a hawk. I had driven in the past but didn't have any driving lessons. Dave took me on an assessment drive and spotted all my faults straight away and made lesson plans for me to correct all of them. Dave is so easy going he makes you feel so relaxed its like having your best friend at your side. It only took me 20 hours to pass and the knowledge and the way Dave puts it across makes the difference as he always explains how and why things need to be done and also what would happen if not done correctly. Anyone learning to drive should definitely give Dave the chance to teach them as they will enjoy there lessons and learn so much.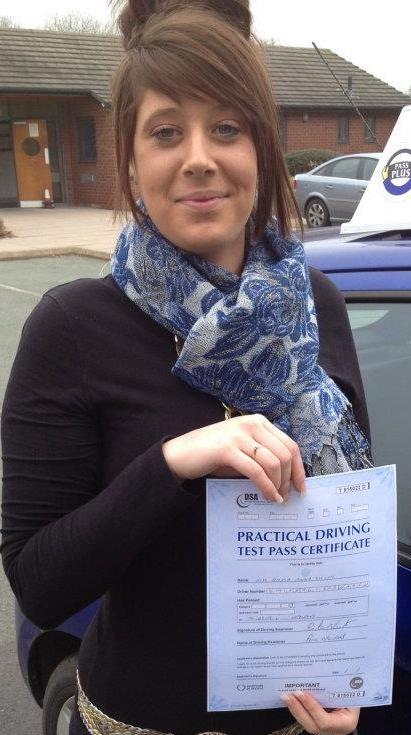 Nicky
After being with Dave , I passed with only 6minors :) I got to the point where I'd lost all confidence before I started driving with Dave
Dave is a really down to earth guy, who welcomes you within the first 5 minutes and put you at ease. I would recommend anybody to go with Dave as I've previously been with 5 other driving instructors and only felt at ease with Dave. So thanks again Dave! Means a lot! :D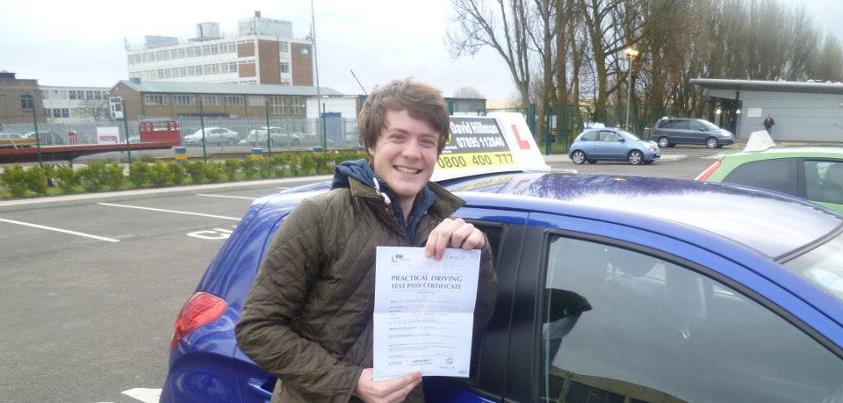 Dave Wiles
Having started with Dave after having a break from driving for a few lessons he got me straight back into the swing of things. David makes you feel at ease with both him and his teaching ability. Having already had lessons elsewhere he assessed what area's I needed to improve and pushed me to book my test, giving me the confidence to do it. Punctuality is important to Dave and he is always on time, David is also flexible with lesson times which helped me a lot fitting it around work at short notice.
The car is a great drive and very simple to operate. Superb training vehicle!
Overall David has been brilliant and would recommend him to anyone, Competitive prices and exceptional teaching knowledge he is a A* instructor.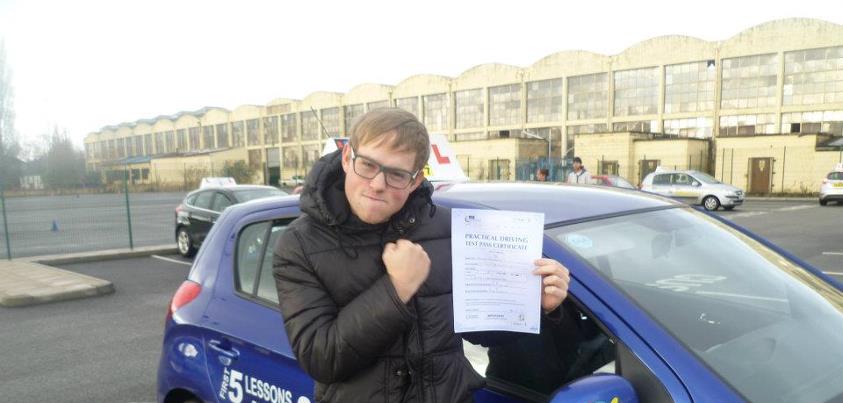 Dave Starkey
I've been a student with Dave Hillman right from the very first hour of my driving experience. With Dave I felt instantly welcomed and well informed from the get go, his driving knowledge translated incredibly to my first few lessons. Where being a none-driver to someone who was comfortable amongst busy traffic took only a few lessons. Quickly lesson after lesson I got to test standard, 29 hours of driving experience lead me to pass the test with only 8 minors on my first attempt. This shows just how Dave's expertise was translated so well. It was a credit to have Dave as my instructor and I cannot thank him enough for helping me pass. I would happily recommend him to anyone I know who's beginning to learn, or even learners who are coming from others.
Thank you once again Dave.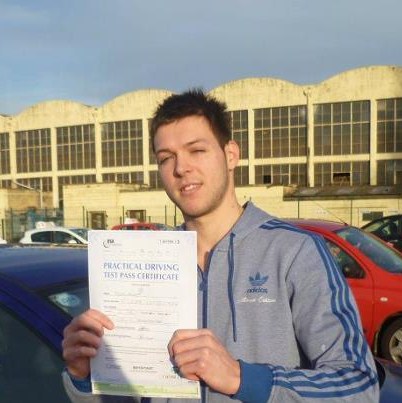 Steven Hickens
Thanks to Dave I passed with only 3 minors today :) With my previous instructor I failed my test twice and just gave up. A couple years later I decided to start it back up again, Dave made me feel at ease and relaxed straight away I noticed my improvement after my first few lessons, he knew islands was my weak point and he explained it perfectly and made everything click into place and now I'm really good and comfortable when approaching islands. I still can't believe how quick Dave got me to test standard I recommend Dave to anyone if you're low on confidence Dave will sort you out and make driving fun.